P

Q

W

E

R
Explore the best counters for Karthus Bot in Patch 13.11 - matchups stats, counter tips & more. Dominate the game in champ select!
Tier
S

-

Win rate
54.0%
Pick rate
1.3%
Ban rate
3.1%
Matches
18 914

-

Karthus matchups
Bot ∙ Patch
 13.11
Karthus counter tips
General advice on how to play against Karthus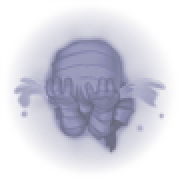 We were not able to find any counters
If it's a new patch, check back soon after we collect more data. If it isn't, try adjusting your filters to expand your search.
Karthus Matchups Table
Rank

1

Zeri

49.6%

3.6%

+420.3

-336.9

+3.5

46.2%

1420

2

Jhin

48.3%

2.3%

+127.7

-115.9

+2.1

49.7%

2258

3

Sivir

48.2%

2.2%

+181.5

-82.7

+3.2

43.1%

311

4

Nilah

47.8%

1.8%

-19.5

+174

-4.4

63.1%

293

5

Draven

47.8%

1.8%

+1092.1

-255.1

+5.7

58.8%

873

6

Yasuo

47.7%

1.7%

+608.4

+190.4

+5.9

38.3%

128

7

Jinx

47.6%

1.6%

-114.4

-419.4

-1.4

56.0%

979

8

Kog'Maw

46.8%

0.8%

-21.5

-328.5

-5.2

35.9%

760

9

Vayne

46.6%

0.6%

-8

-380.3

-5.9

37.9%

425

10

Lucian

46.2%

0.2%

+399.5

-153.7

+5.1

51.1%

1569
Karthus related champions
Filters
Sections