This comp looks to build around the Arcanist trait with many strong magic damage units like Lux, Vex, and Viktor. Vex is a target to 3 star, but we recommend simply rolling for it at level 8 instead of slow rolling at level 7.
When to make
Go for this comp if you have a lot of magic damage items. Having an Arcanist Emblem or an Arcanist Heart will also be very strong as this comp can reach 6 Arcanist with one of these.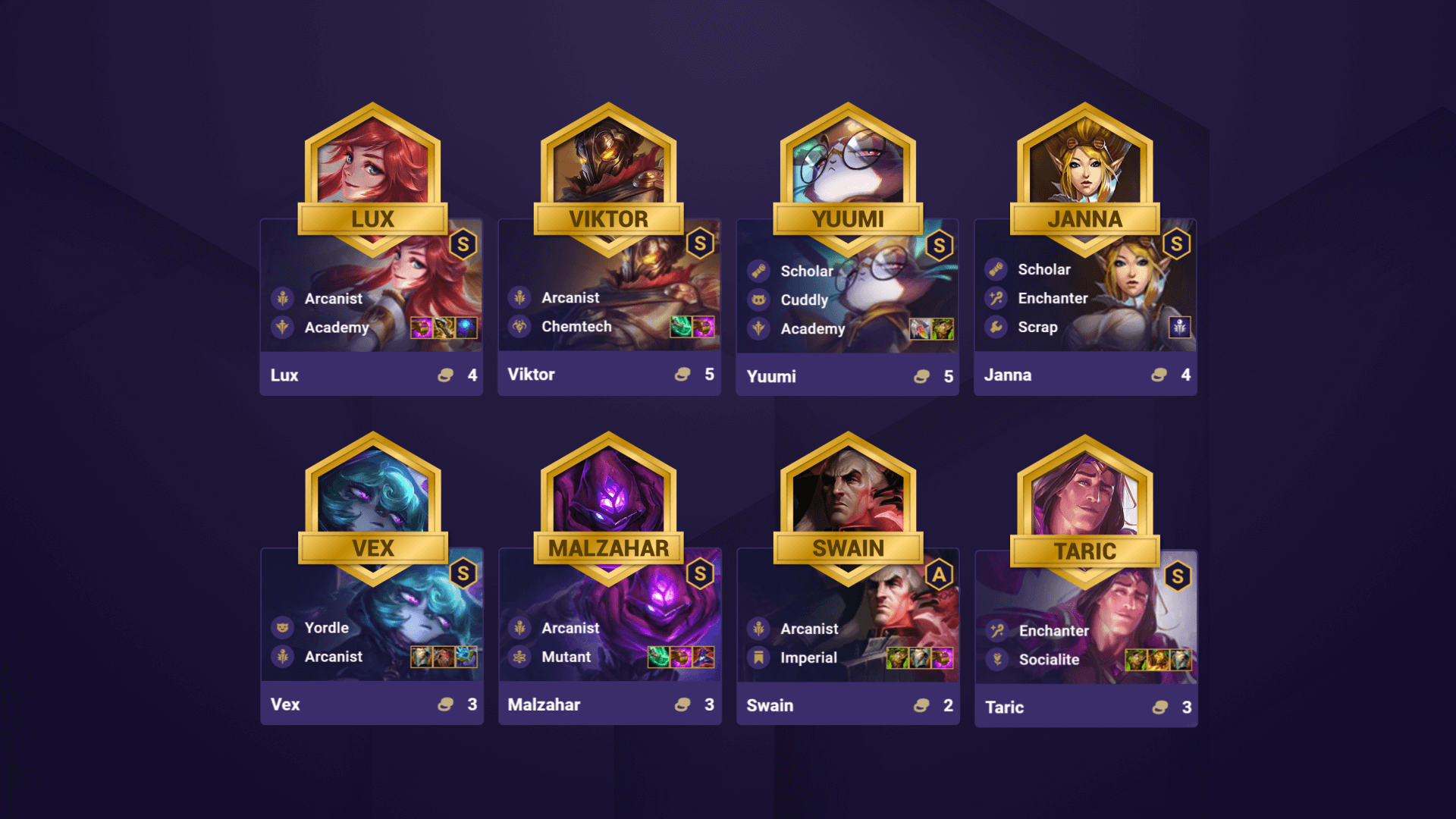 Level up to 4 early if you want to start a win streak. Level up to 5 to try and continue the streak.

If you're weak in the early game, you can opt to save gold and lose streak instead.
At Round 2, level up to 6 regardless of your start. Put together the strongest team you can.
At Round 1, level up to 7. Roll down to stabilize your comp if you are weak. Afterward, save up to hit level 8 and complete your comp.
Early Game
Arcanists will be what you want to transition into, so build around them however you can.
Mid Game
By this point, you should have frontline units like Vex and Swain to help. This will let you get more Arcanists in without sacrificing frontline.
The Socialite Hex will definitely alter your positioning depending on where it is. If it's in the front two rows, you can put Vex there, and if it's in the last two rows, you can put one of your damage carries like Lux or Viktor on there.