Freljord
Vanquisher

Deathblade
10%
10%



Last Whisper
20%
10%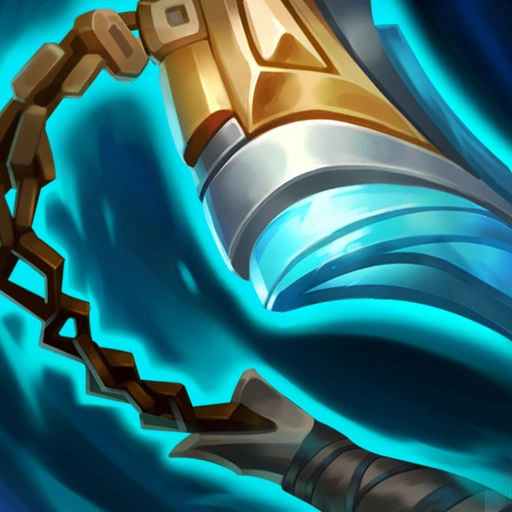 Guardbreaker
20%
150
25%
10



Volley
Ashe fires 8 arrows in a cone, each dealing physical damage to the first enemy hit and Chilling them for a few seconds.
Chill: Reduced Attack Speed by 30%
Freljord
After 8 seconds, an ice storm strikes the battlefield. Enemies take a percentage of their max Health as true damage and gain debuffs.
Sunder: Reduce Armor Shred: Reduce Magic Resist
2
5% , enemies are 30% Sundered and Shredded for 10 seconds
3
12% , enemies are also Stunned for 1.5 seconds
Vanquisher
Damage from Vanquisher Abilities can critically strike. Vanquishers gain bonus Critical Strike Chance and Critical Strike Damage.
2
15% Crit Chance , 10% Crit DMG
4
35% Crit Chance , 30% Crit DMG
6
55% Crit Chance , 50% Crit DMG