This comp uses a Chosen Moonlight to make Diana a hyper carry at 4 stars with Moonlight. Diana will then carry the early game so you can transition into more units and look for more carries like Talon or Akali.
When to make
Go for this comp if you find an early Chosen Diana and have decent items for her.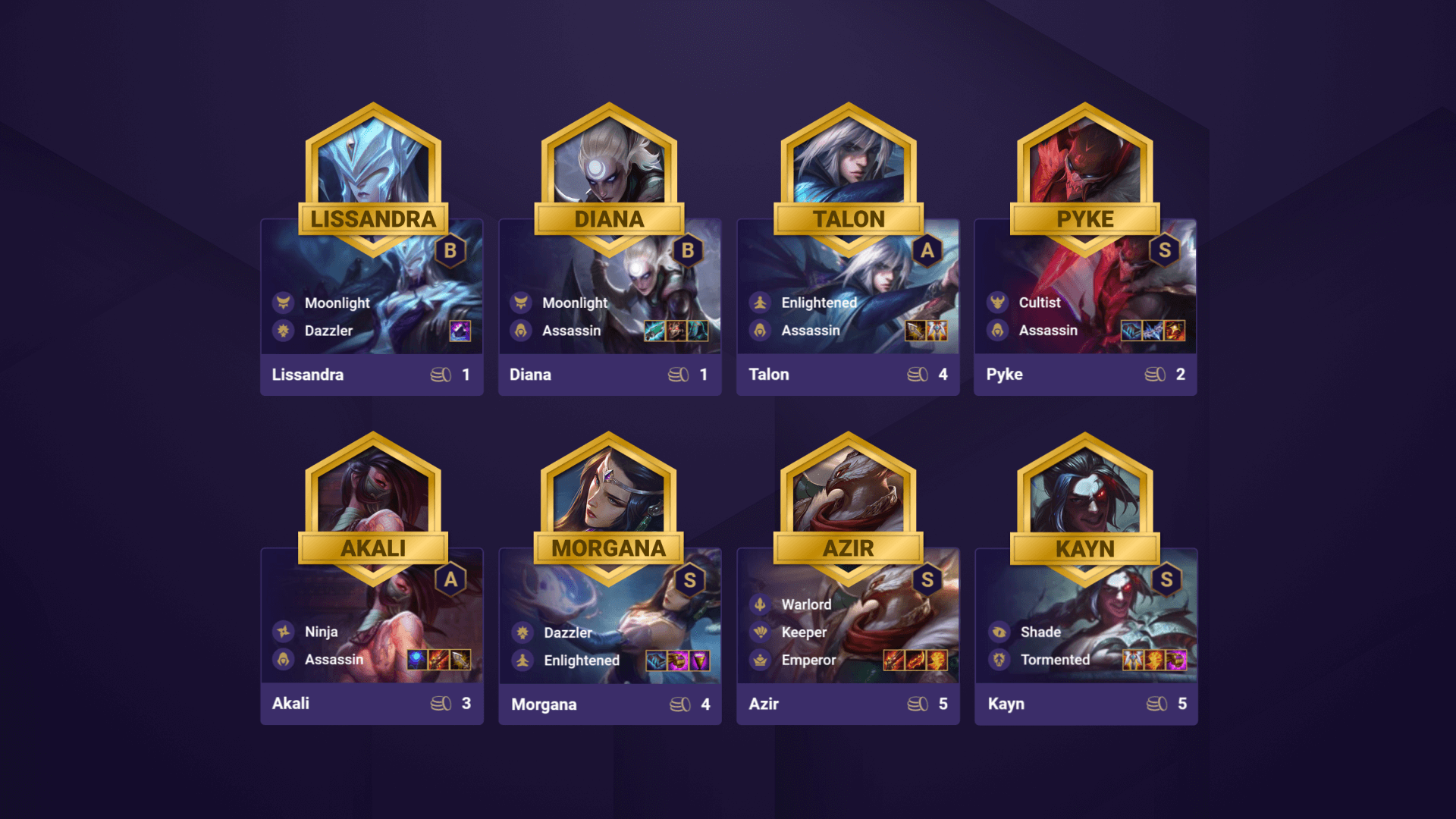 During Stage 2, don't level at all and save up gold.
Once you are level 5, begin slow rolling for Diana and Lissandra.
After hitting Lissandra and Diana, slow level up to 6, 7, and 8 to add in more units.
Early Game
Simple enough, just pick up all the Moonlight units and a Pyke to give Assassin.
Mid Game
Just add in more Assassins to buff up Diana even further.
One of the win conditions of this comp is finding other 3 star units. Once you stabilize after finding Diana and Lissandra 3 star, you can look to try and 3 star units like Talon or Akali by slow rolling at level 8.

If you don't have any items on Kayn, you usually will go for Red Kayn to give him survivability. If you can make a Hextech Gunblade on Kayn, you can go for Blue as that will give him more damage.