This comp uses a Chosen Mage Nami in order to spam her ability. With Luden's, Nami will deal lots of splash damage to enemy units who are also CC'ed with Adept.
When to make
Go for this comp if you find a Chosen Mage Nami.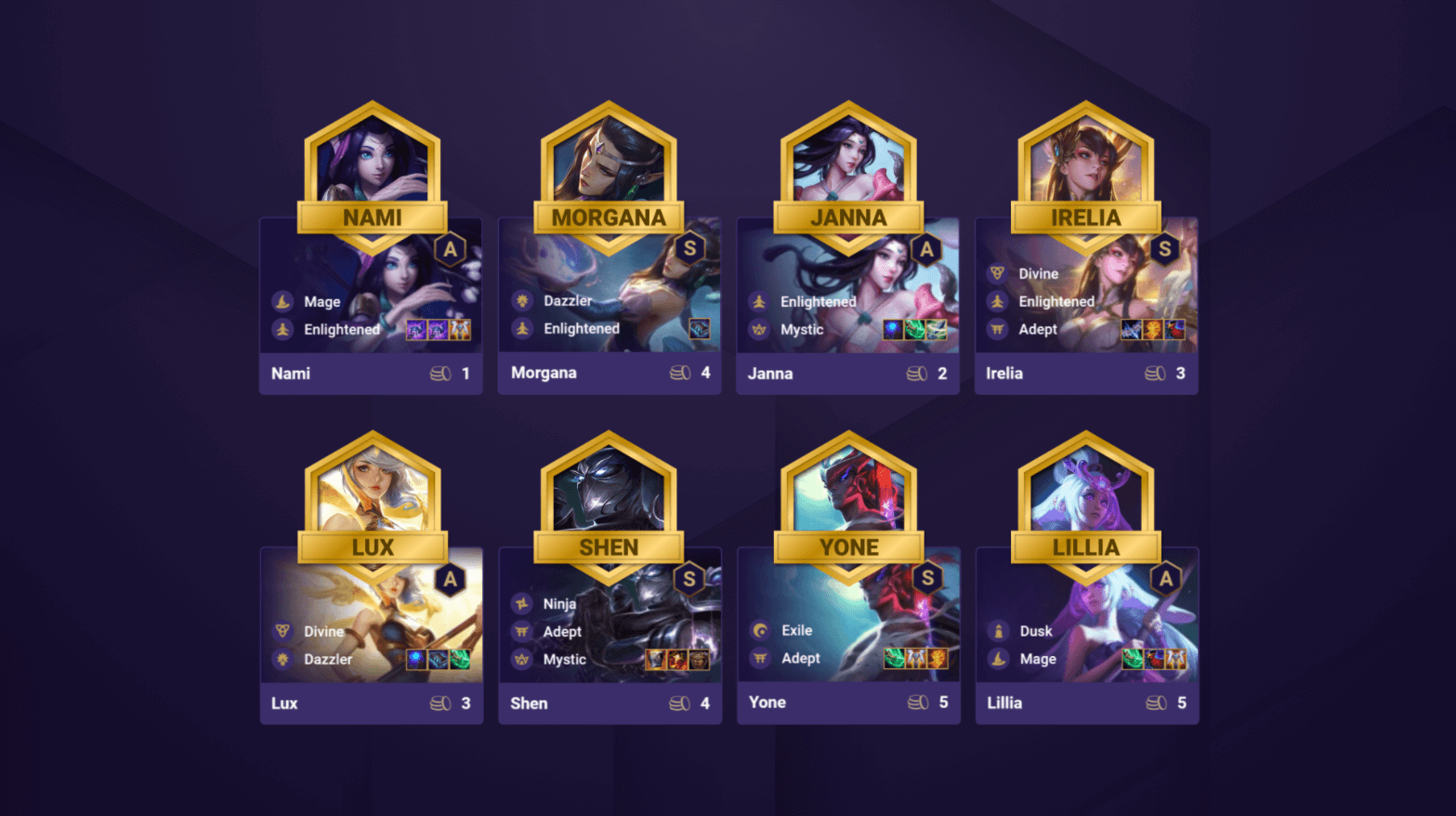 Save up gold to slow roll for Nami at level 5.
Slow roll for Nami 3. Once you find her, start slow leveling to catch up in levels.
If you are level 7 and can't find units naturally, you may want to roll for a strong team before hitting level 8. If you're high rolling and strong, you can continue leveling up to 8 and complete your team comp.
Early Game
The early game is quite simple. Just get 3 Mages up with a Chosen Nami and add things like Janna or some frontline.
Mid Game
In the mid game, continue building your strongest comp with whatever 3 and 4 costs you find naturally. This will vary a lot game to game.
You could also try to go for this comp with a Chosen Enlightened Nami, but the synergies don't mesh as well compared to a Mage Nami.