Synergies







This comp is the ultimate legendary comp which uses the highest cost units in the game to build the strongest board possible! It's not easy to play but a board that will win your game!







- If you can easily go on a win streak - If you have upgraded 2 star units from the start - If you have strong combat Augments (e.g. any form of Cybernetic) - If you have Augments that help you push levels/find higher cost units (e.g. Level UP! or High End Shopping)
This comp looks to level up to 8 aggressively with a strong economy.

Aphelios

Samira

Alistar

Ekko
Leona

Urgot

Sejuani

Vi
You can use these champions and the composition quality will not change.
3
2
1
1
1
1
1

Alistar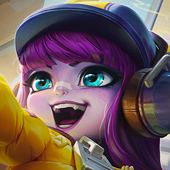 Lulu

Annie

Poppy

- Play 2 star units over Synergies and 1 stars! -Go on a win streak! - Strong Opener Example: Gadgeteen which helps you by printing items Level up to 4 at stage 2-1.
3
2
2
2
2
2
1
1
1
1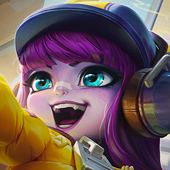 Lulu

Ekko

Alistar

LeBlanc

Zoe

Annie



- Keep your win streak by using any 4 cost copy you see - Any extra synergies like Aegis, Mascot or Prankster are always good to play Level up to 6 at stage 3-1/3-2.
- Every 5-cost in this comp is interchangeable --> Rule of thumb: Always play 2 star 5-cost over 1 star - Try to keep Aphelios as main AD carry in this comp --> Aphelios Ability Tip: 1. If you play against heavy solo frontliner (e.g. Mecha PRIME Sett or Jax) choose 3rd Ability (Onslaught) 2. Otherwise choose 1st Ability (Duskwave)