This comp looks to combine Adept with Hunters to deal a mixed source of damage with units like Morgana and Ashe.
When to make
Go for this comp if you find a good Chosen like Adept or Hunter. Also go for this comp if you are able to find Ashe alongside other 4 cost units like Morgana or Warwick.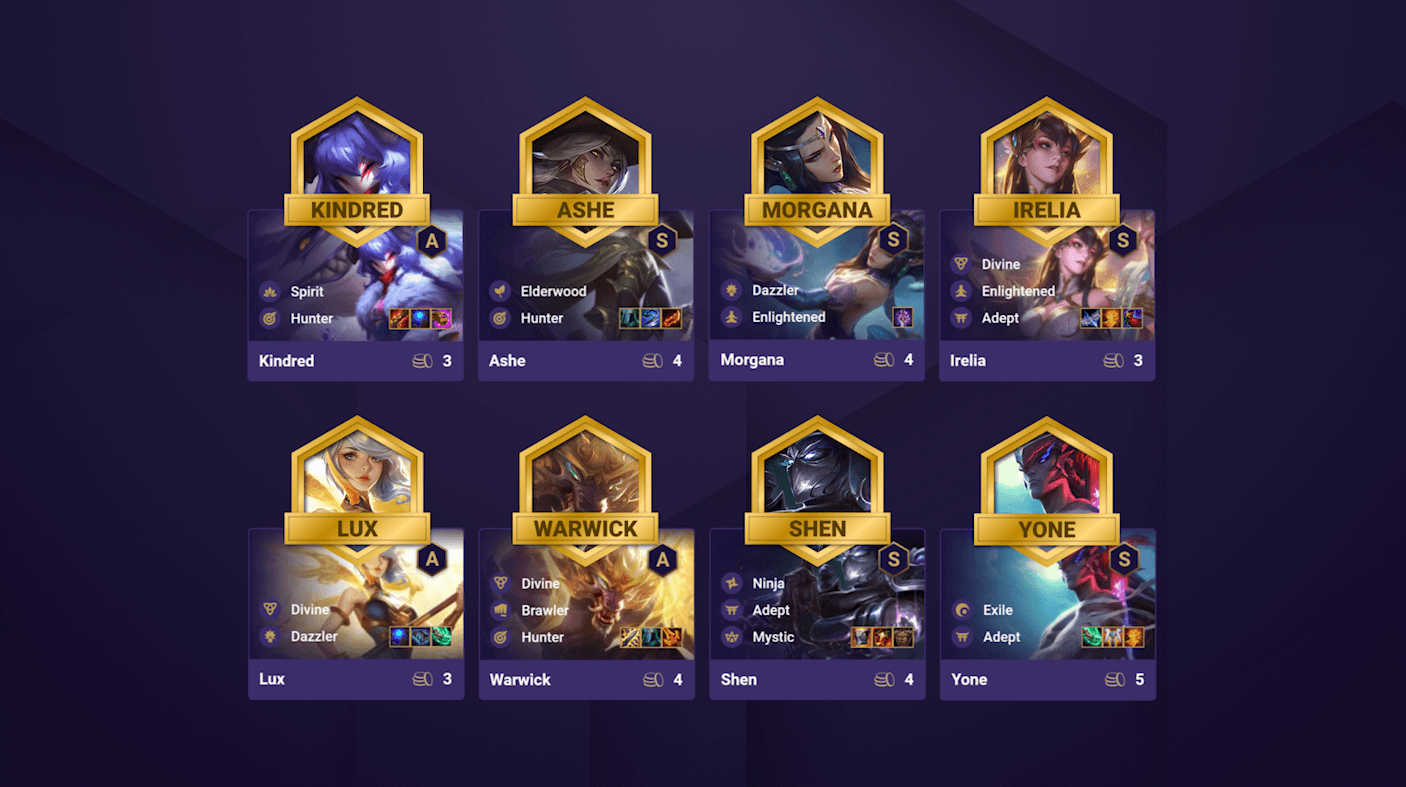 Level up to 4 early if you want to start a win streak. Level up to 5 to try and continue the streak.

If you're weak in the early game, you can opt to save gold and lose streak instead
At Round 2, level up to 6 regardless of your start. Put together the strongest team you can.
At Round 1, level up to 7. Roll down to stabilize your comp if you are weak. Afterward, save up to hit level 8 and complete your comp.
Early Game
For the early game, you can run just about anything, but Moonlight does fairly well in this comp as it transitions nicely into your other units.
Mid Game
In the mid game, start putting in higher cost units like Kindred or Lux while making the most of the units you find.
You can put just about any utility item on Kindred. Zeke's Herald, Chalice of Power, and even Locket of the Iron Solari are all good items to put on Kindred. Ashe and Morgana split the attack and magic damage items, while Yone will be your last carry to put additional late game items on.