This comp revolves around Sharpshooters and Jinx as the main carry. It uses a Chosen Sharpshooter in order to hit 6 Sharpshooters to deal lots of ricochet damage.
When to make
Go for this comp if you find lots of early Sharpshooters and have good items for Jinx.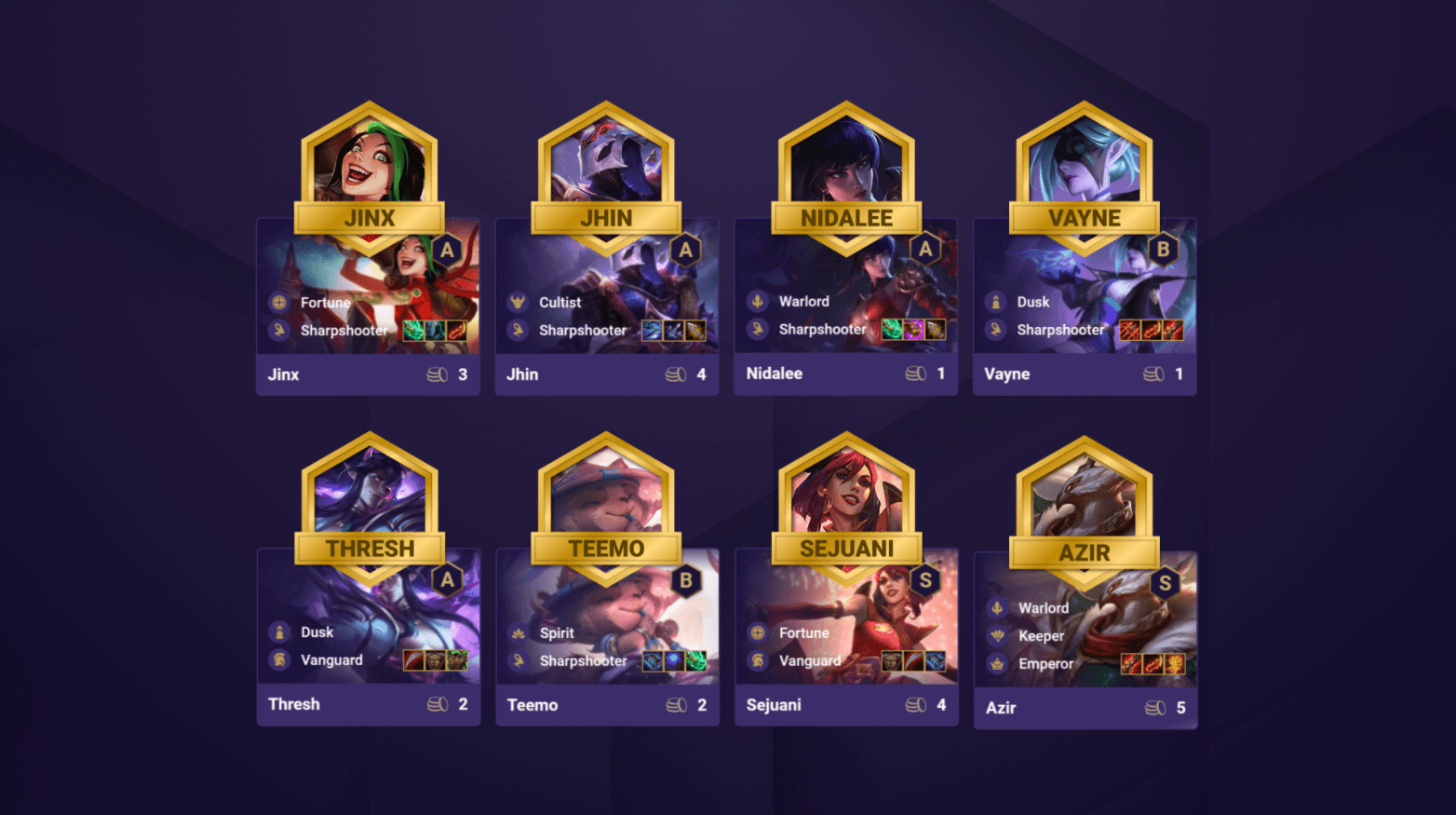 Level up to 4 early if you want to start a win streak. Level up to 5 to try and continue the streak.

If you're weak in the early game, you can opt to save gold and lose streak instead. Level up to 5 at Krugs if you don't think you can beat them.
At Round 2, level up to 6 regardless of your start. Put together the strongest team you can.
At Round 1, level up to 7. Roll down to stabilize your comp if you are weak. Afterward, save up to hit level 8 and complete your comp.

After level 8, you can either look to save up for level 9, or continue rolling to look for Jinx 3.
Early Game
Look for a simple frontline and backline combination ideally with Sharpshooters.
Mid Game
At level 6, you want to add in 4 Sharpshooters to beef up your damage. This will likely be with Jinx and Teemo.
If you don't find a Chosen Sharpshooter, you can look to find a Chosen Dusk and replace Nidalee. This would ideally be Chosen Cassiopeia as she's one of the best Chosens in the game.