This comp uses a Keeper Chosen in order to hit 6 Keepers. Kennen carries the early and mid game while Jhin will be the main backline damage.
When to make
Go for this if you find a Chosen Keeper or an early Kennen / Jarvan.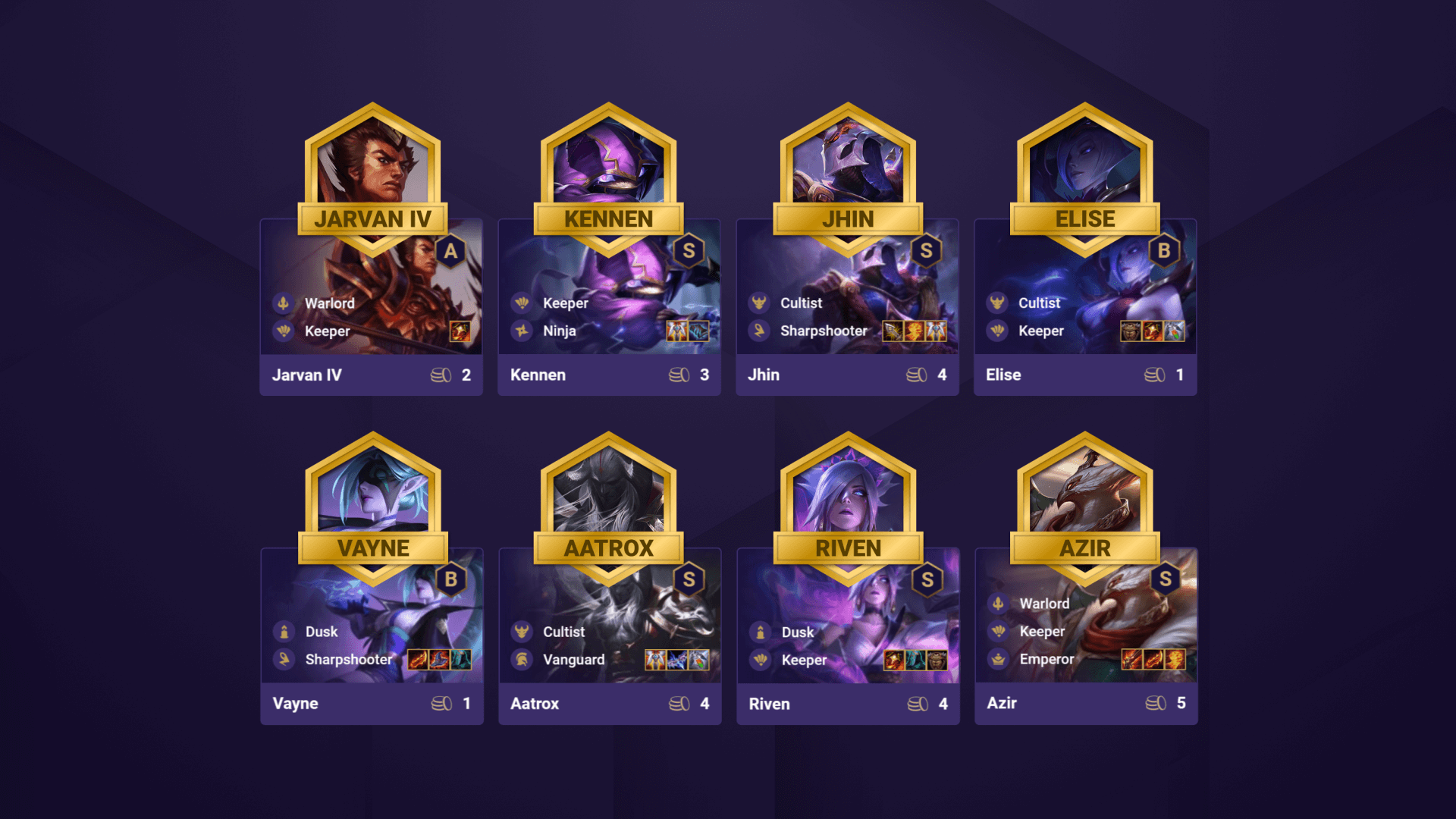 Level up to 4 early if you want to start a win streak. Level up to 5 to try and continue the streak.

If you're weak in the early game, you can opt to save gold and lose streak instead. Level up to 5 at Krugs if you don't think you can beat them.
At Round 2, level up to 6 regardless of your start. Put together the strongest team you can.
At Round 1, level up to 7. Roll down to stabilize your comp if you are weak. Afterward, save up to hit level 8 and complete your comp.
Early Game
Cultist and Keeper provide a solid foundation for this comp.
Mid Game
Continue adding more Keepers into the comp while replacing lower cost units like Twisted Fate.
Positioning can be quite tricky for this comp. You want to group up your team to make use of the Keeper shield, so counter positioning will be hard. It can be simple if you want to set your position and forget it, but counter playing enemy positioning while maintaining Keeper buff will involve a lot of moving.