This comp revolves around the 6 Duelist synergy to beef up carries like Yasuo who is ideally 3 starred.
When to make
Go for this comp if you find an early Chosen Duelist or find good items for the comp.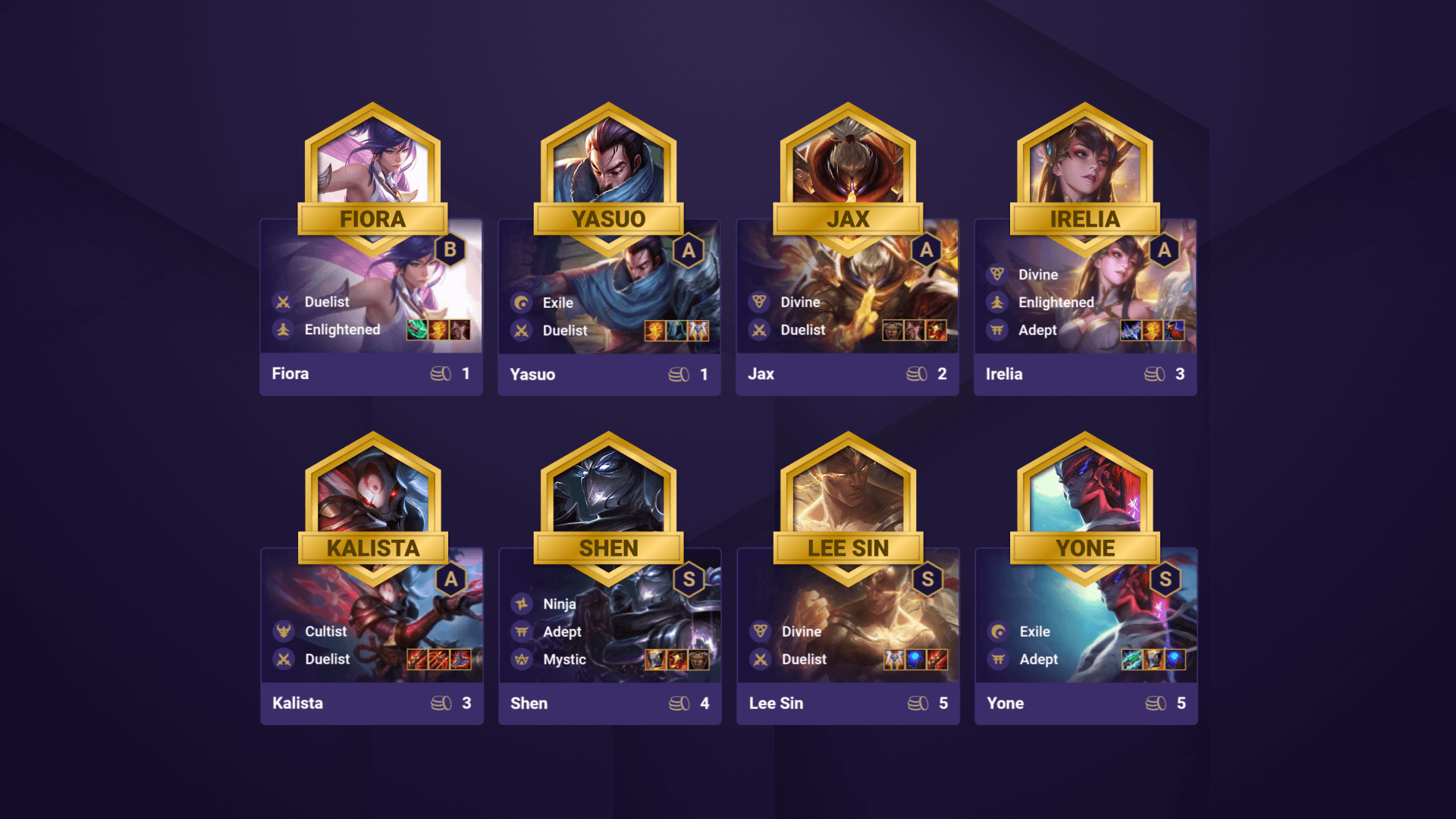 Save up gold to slow roll for Yasuo and Fiora at level 5.
Slow roll for Fiora and Yasuo 3 star. After hitting them, level up to 6 and 7 slowly to add in more units.
If you are able to hit level 8 on 5-1, do so to complete your comp. Otherwise, hit level 8 when you can to finish the comp.
Early Game
The early game is quite simple, try to run 4 Duelists with a Chosen Duelist and have Janna as a 4th unit.
Mid Game
In the mid game, you will be able to run 6 Duelists assuming you find the Duelists you need.
If you find yourself with a very early Yasuo 3, you can decide to level up instead of looking for Fiora 3. This makes Locket weaker, but you will catch up in levels faster.