This comp uses Zed as the main carry with attack speed buffers like Spirit and Zeke's Herald.
When to make
Go for this comp if you find a Chosen Zed. Without a Chosen Zed, you will need to use a unit spot for another Slayer, which can hold you back if you aren't high rolling.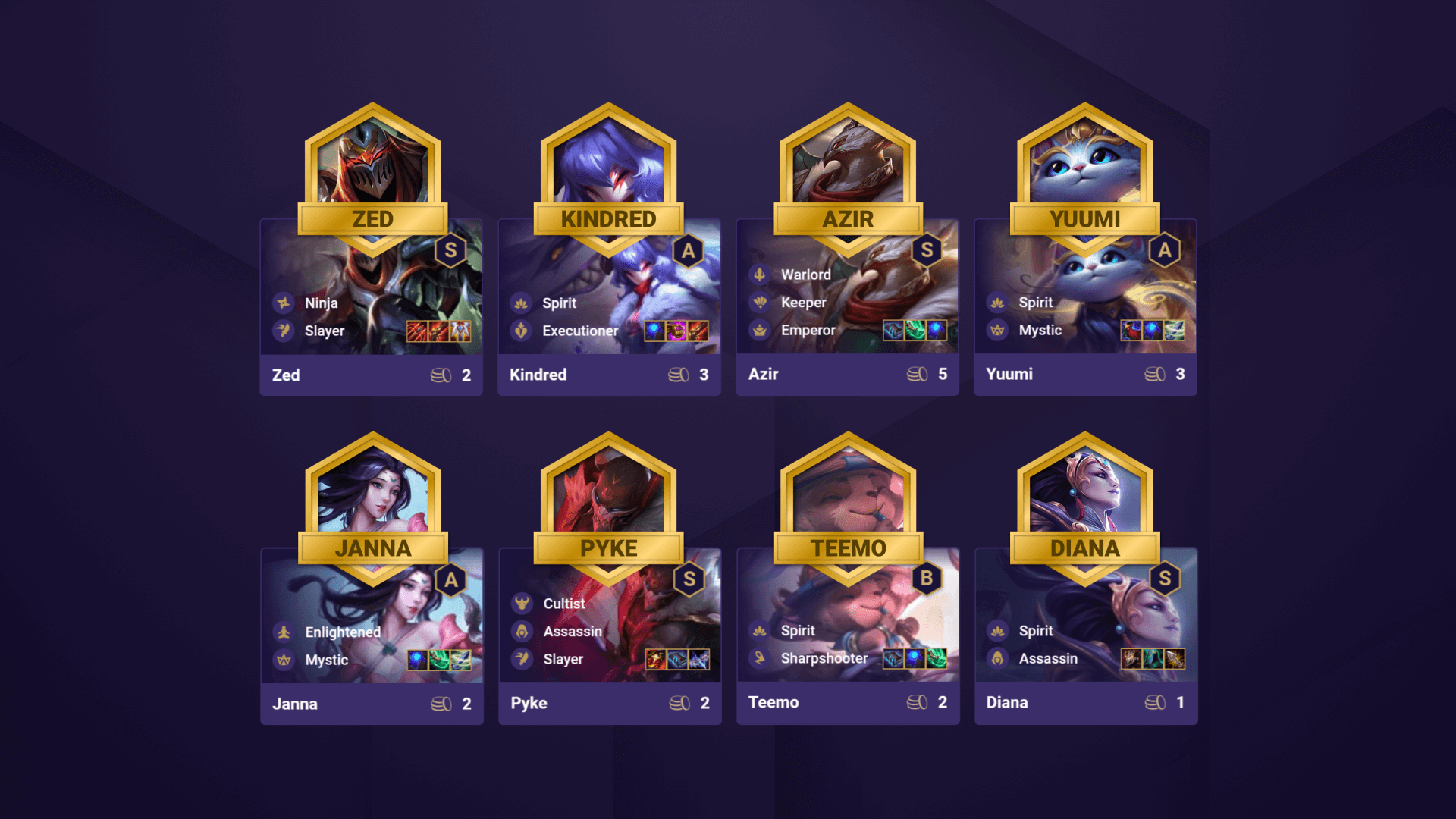 Level up to 4 early if you want to start a win streak. Level up to 5 to try and continue the streak.

If you're weak in the early game, you can opt to save gold and lose streak instead.
At Round 2, level up to 6 regardless of your start. Put together the strongest team you can.
Level up to 7 at Round 1. If you are weak, you can stabilize a bit by rolling down, but ideally, you can begin slow rolling for Zed 3. After hitting Zed, look to hit level 8 to complete the comp.
Early Game
Cultists and Slayers make the most sense for early game.
Mid Game
In the mid game, you can have your two spirit units alongside the early game core.
For the 8th unit in the comp, we recommend Azir simply because he provides some needed frontline to the team. He is a strong unit overall, but you can put just about any unit you want as your 8th unit.