This comp uses Sivir as the main carry along with the Spirit units to increase attack speed. The rest of the team is there for frontline and utility.
When to make
Go for this comp if you find a Chosen Spirit and good Sivir items. You can also run this comp with a Chosen Sharpshooter, but you will need to replace a unit like Shen for Diana to have 4 Spirit.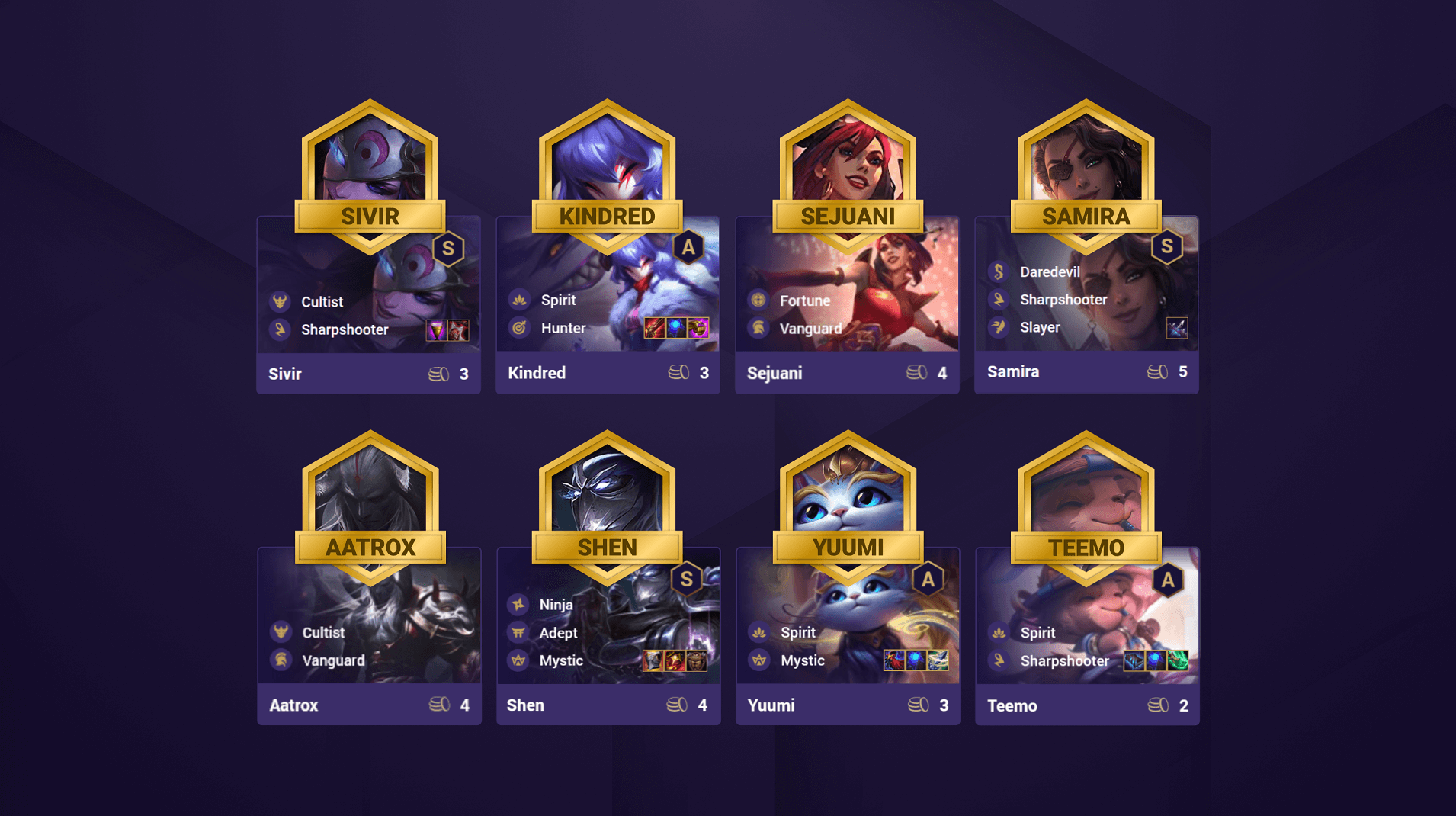 Level up to 4 early if you want to start a win streak. Level up to 5 to try and continue the streak.

If you're weak in the early game, you can opt to save gold and lose streak instead.
At Round 2, level up to 6 regardless of your start. Put together the strongest team you can.
At Round 1, level up to 7. Roll down to stabilize your comp if you are weak. Afterward, save up to hit level 8 and complete your comp.

After hitting level 8, try to slow roll for Sivir 3 if you can.
Early Game
For the early game, you have the best transition either going for Sharpshooters and Vanguards or Cultists.
Mid Game
Once you have Sivir, begin adding in Spirit units to gain more attack speed.
Last Whisper is very important on Sivir so that you can deal with tanky enemies like Vanguards. If you see you're playing against a lot of Brawlers, an item like Giant Slayer may also do the trick. If you can't build either of these items, your next best bet is for a damage item like Deathblade or Hand of Justice. You will struggle against tanky enemies with the last two options, but you gotta make do with what you have.