This comp is an expensive late game team that revolves around Samira. It's not a difficult comp to force, but it requires a very strong economy to find all of your end game units.
When to make
Go for this comp if you have a strong start but no clear direction for a team comp. You can use any Chosen you find early to try to win streak. You will later sell at level 8 to find any Chosen that fits into the team.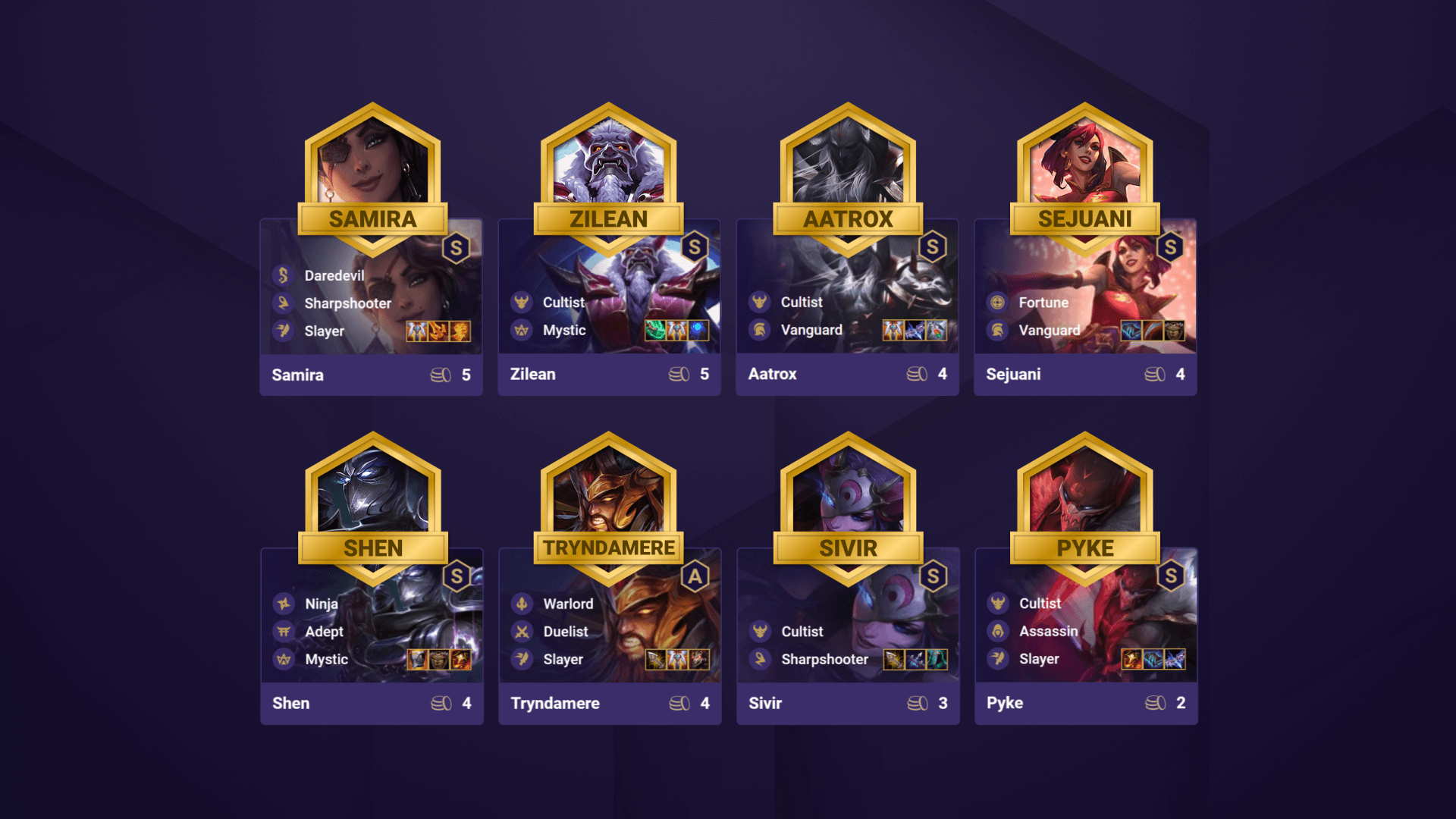 Level up to 4 early if you want to start a win streak. Level up to 5 to try and continue the streak.

If you're weak in the early game, you can opt to save gold and lose streak instead.
At Round 2, level up to 6 regardless of your start. Put together the strongest team you can.
At Round 1, level up to 7. Roll down to stabilize your comp if you are weak. If you are struggling to keep up, you likely won't be able to go for this comp.

At Round 5 level up to 8. Don't roll yet if you can afford to wait for stage 5 and try to hit legendaries naturally. You will be able to do this if you didn't need to roll at level 7.

After stage 4, level up to 8 if you haven't already and roll down to complete your team.
Early Game
You can transition into this comp from any start, but Cultists and Slayers make for the easiest transition.
Mid Game
You can opt to go for something like 6 Cultists as a transition, but you can also just add in 3 cost units like Irelia and Darius who will grant Slayer and Adept when you find Shen.
Sejuani and Aatrox are solid frontline units, but if you are in the late game, you can look for other strong units like Sett or Azir to use in place of them.