This comp slow rolls to build a 6 Assassin comp centered around a Chosen Diana. Diana acts as an early game power spike to allow you to safely roll at level 7 for other 3 stars like Akali, Katarina, or Kindred. Without Youmuu's Ghostblade, you will need a Chosen Assassin to hit 6 Assassin and need to hit level 8 to add in Teemo for 4 Spirit.
When to make
Go for this comp if you find a Chosen Spirit or Assassin. Getting a Chosen Diana will help you 3 star her early.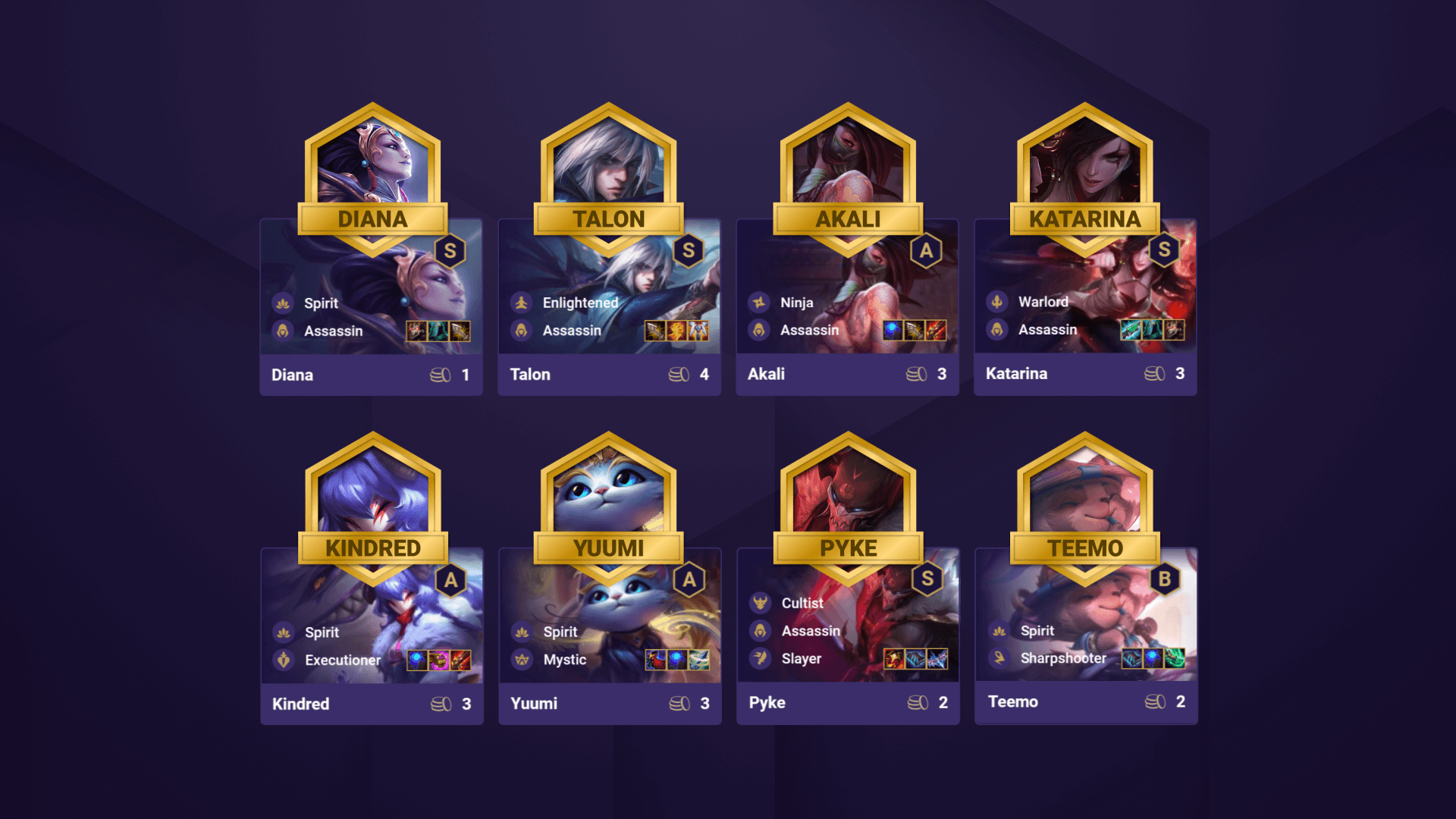 During Stage 2, don't level at all and save up gold.
Once you hit 50 gold, begin slow rolling for Diana 3.
Once you hit your 3 star Diana, begin slow leveling to catch up. Once you hit level 7, start slow rolling for more 3 star units like Katarina, Akali, or Kindred.
Early Game
Simple enough, pair Diana with Assassins and Spirit units. You can use any other frontline unit you find early game.
Mid Game
Continue adding in Spirit and Assassin units.
Diana 3 is not a requirement to play this comp successfully. If you find early copies of Katarina or Akali but not Diana, you can level up normally and slow roll at level 7 and skip Diana 3. Locket will be weaker in this situation, but if you high roll the early game, you may not need the help from Locket.