This comp uses the 8 Brawler synergy to create a beefy lineup with Shyvana and Nunu as the main carries.
When to make
Go for this comp if you find a Chosen Brawler and have decent Shyvana items.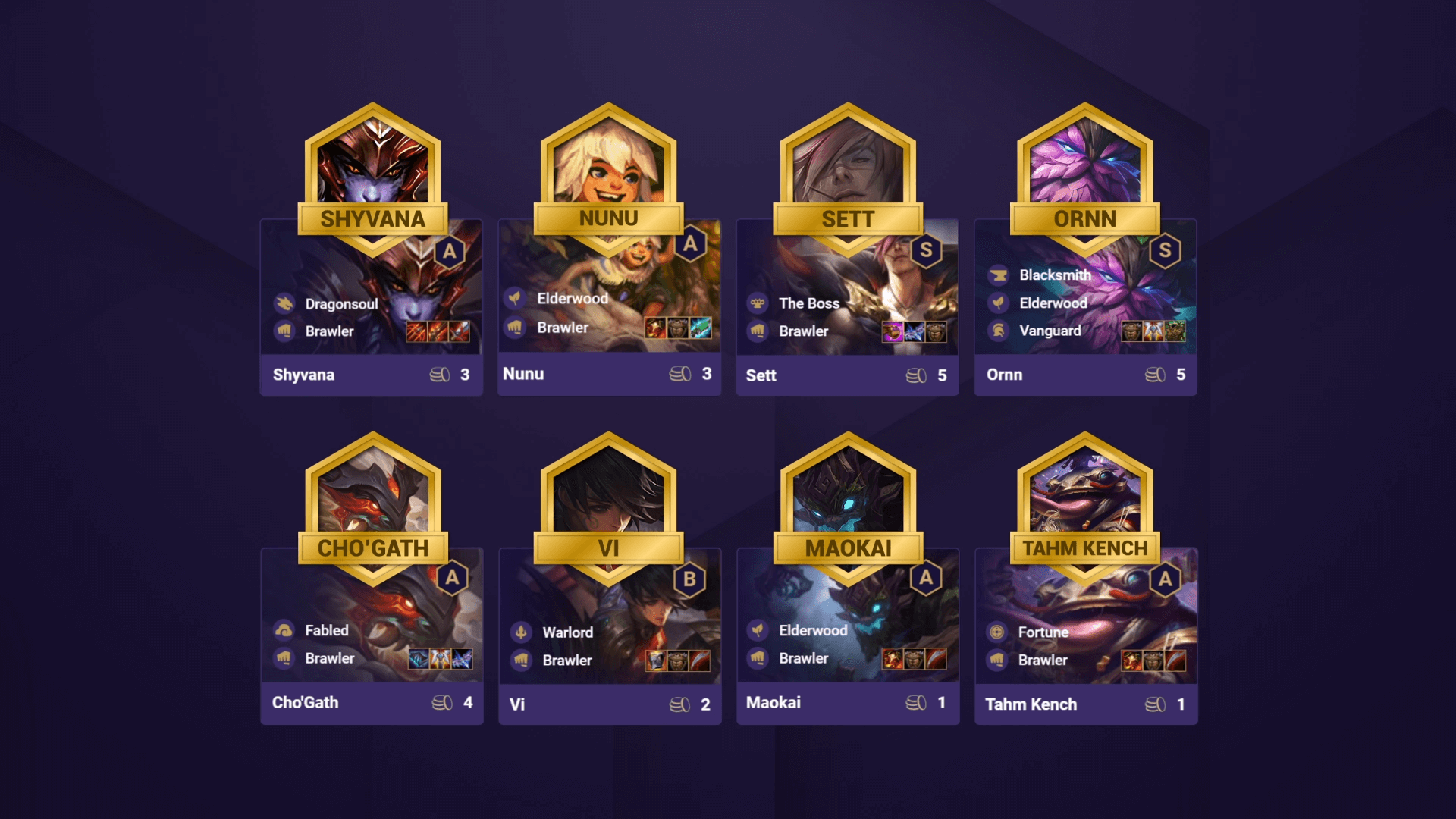 Level up to 4 early if you want to start a win streak. Level up to 5 to try and continue the streak.

If you're weak in the early game, you can opt to save gold and lose streak instead.
At Round 2, level up to 6 regardless of your start. Put together the strongest team you can.
At Round 1, level up to 7. Roll down to stabilize your comp if you are weak.

Once you are back to 50 gold, begin slow rolling for Shyvana and Nunu 3. Once you find them, level up to 8 to complete your team comp.
Early Game
Simple enough, run Brawlers and whatever dps units you can find.
Mid Game
Continue adding in more Brawlers.
It's unlikely that you will hit level 8 a lot of games as you slow roll for Shyvana and Nunu, so it might be difficult to find Sett consistently. You may have to settle with only Shyvana 3 so you can find Sett and have your 8 Brawler synergy. In that case, itemize Sett over Nunu.