This comp is our take on a Fast 8 comp that uses lots of 5-cost units. Zeri is the main late game carry of the team comp, and this comp caps out at level 9.
When to make
Go for this comp if you have a really strong win streak and can comfortably go Fast 8. You can also lose streak for economy, or have a strong Augment for economy like Rich get Richer, etc.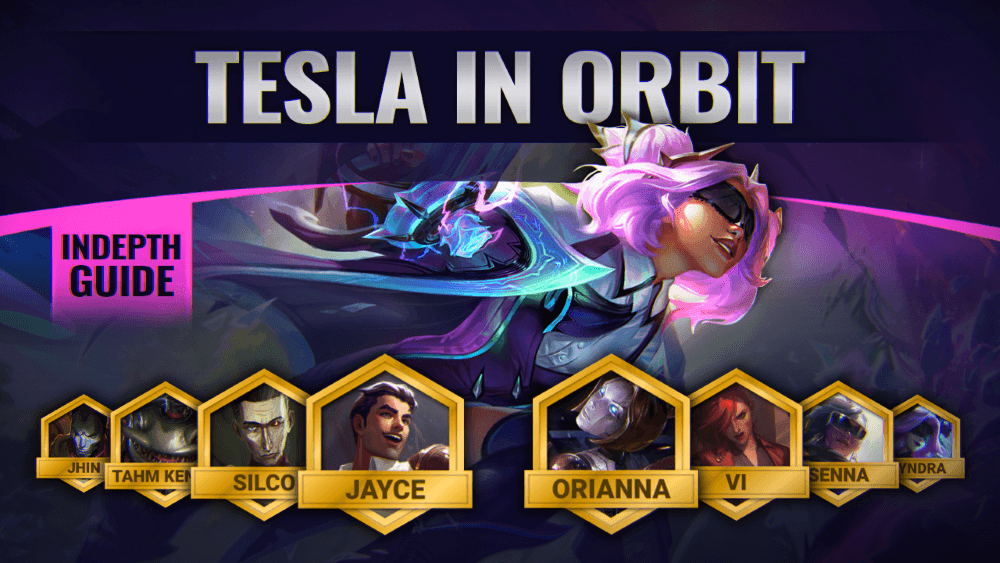 Level up to 4 early if you want to start a win streak. Level up to 5 to try and continue the streak.

If you're weak in the early game, you can opt to save gold and lose streak instead.
At Round 3-2, level up to 6 regardless of your start. Put together the strongest team you can.
At Round 4-1, level up to 7. Roll down to stabilize your comp if you are weak. If you can hold off, try to save up for level 8 before rolling to leverage your economy.

Save up to hit level 8 at 5-1 or earlier if you have enough gold. Leveling up at Round 4-3 or Round 4-5 is great to increase your chances to hit higher cost units. You can then keep saving and roll down at 5-1 to find all your upgrades.

If you have stabilized at level 8, look to hit level 9 to upgrade all of your 5-cost units.
Early Game
Debonairs like Syndra and Brand can be used for the early game, or you can run just about any units you find to try and win streak. You can also look to use Yordles to try and build up economy early game as well.
Mid Game
You can keep using Yordles to gain economy, or you can look to win streak by putting in stronger units. Ideally, you can do both.
Jayce, Silco, and Tahm Kench are all strong 5-cost units for the late game, but only Silco provides a trait for the team (Scholar). If you are trying to find what units to use at level 8, Syndra can be a replacement for either Jayce or Tahm Kench, but the frontline will be a bit weaker. At level 9, this comp can really shine with all of the units in.
Recommended Hextech Augments
Cybernetic Implants III
Your units equipped with an item gain 350 Health and 30 Attack Damage
Backfoot II
Your units that start combat in the back 2 rows gain 30% Attack Speed.
Mercenary Heart
Your team counts as having 1 additional Mercenary.
Zeri
Guinsoo's Rageblade
10
10%
Rabadon's Deathcap
10
10
Quicksilver
15%
20