This comp focuses on Renata who deals a lot of damage over time. Bruisers are there to soak up damage and stall for Renata to whittle away at enemy units.
When to make
Go for this comp if you have good items for Renata and have a good start with Bruiser units.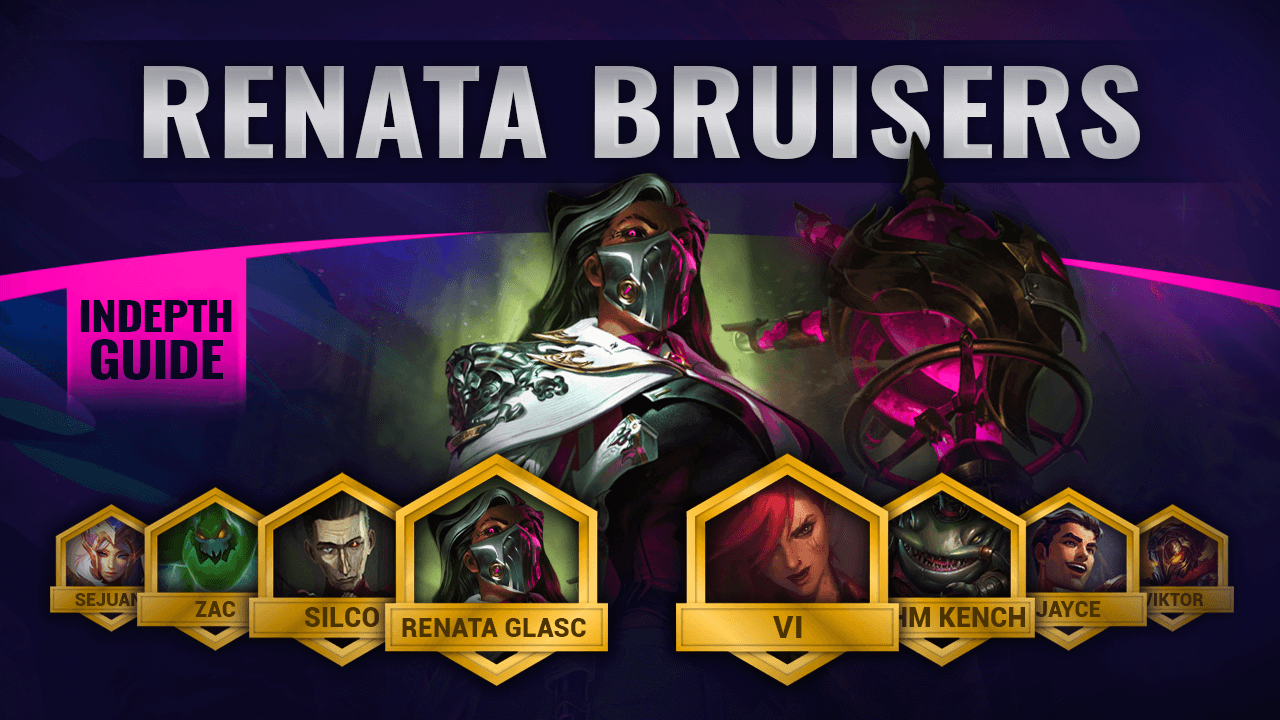 Level up to 4 early if you want to start a win streak. Level up to 5 to try and continue the streak.

If you're weak in the early game, you can opt to save gold and lose streak instead.
At Round 3-2, level up to 6 regardless of your start. Put together the strongest team you can.
At Round 4-1, level up to 7. Roll down to stabilize your comp if you are weak. Afterward, save up to hit level 8 and complete your comp.
Early Game
Bruisers are an obvious choice for the mid game, and a unit like Caitlyn will also help transition into the mid game.
Mid Game
By the mid game, you can add in more Brawlers, and a unit like Miss Fortune to hold items for Renata.
Before transitioning into Renata, you will want to use units that utilize Ability Power items well. A unit like Miss Fortune is a great example of this. Pair her along with Caitlyn for the early game and use her as a transition unit for Renata.
Recommended Hextech Augments
Shrug It Off
Bruisers regenerate 2.5% of their maximum Health each second.
Bruiser Crown
Gain 2 Bruiser Emblems.
Battlemage III
Your units that start combat in the front 2 rows gain 50 Ability Power.