This comp is very similar to what we've seen in Set 6 with Mutants. Cho'Gath and Malzahar are still the two main carries of the comp, and are the units you also want to 3 star. You can choose to slow roll at 7 for these units, but you can simply level normally and look for 3 star units at level 8.
When to make
Go for this comp if you find an early Cho'Gath. This will let you build up feast stacks. Synaptic Web is also ideal for lowered mana cost.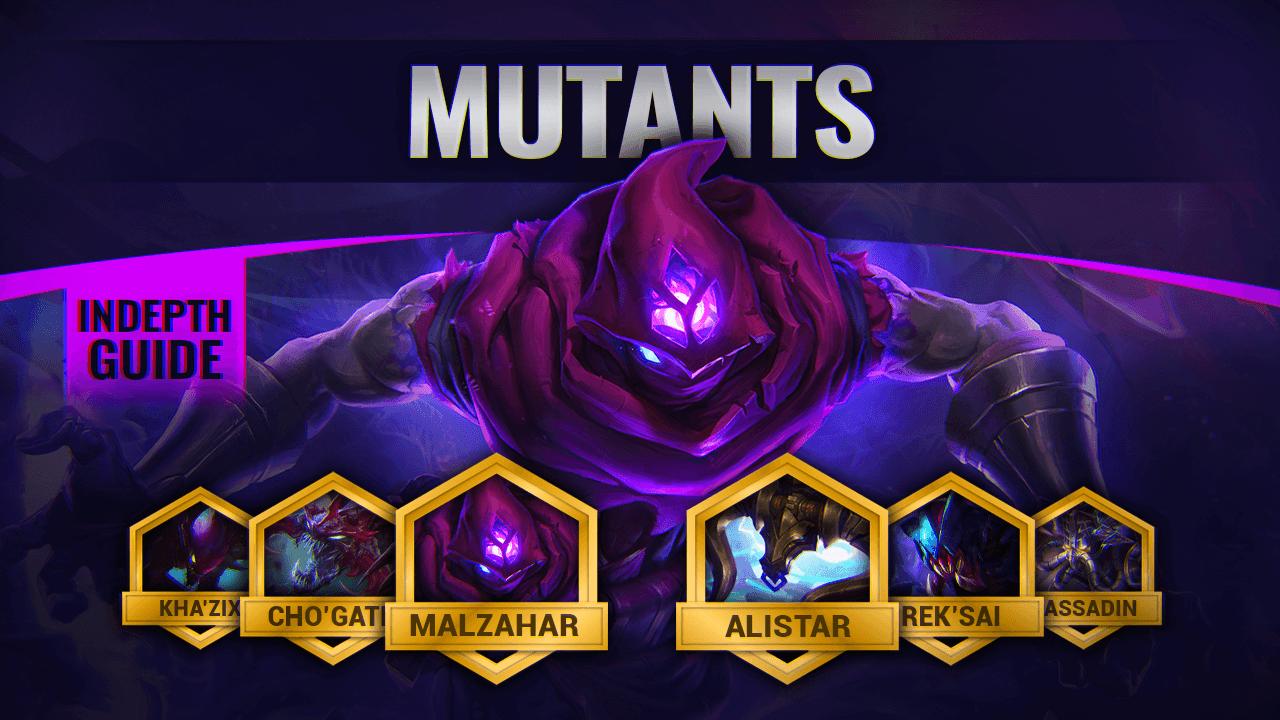 Level up to 4 early if you want to start a win streak. Level up to 5 to try and continue the streak.

If you're weak in the early game, you can opt to save gold and lose streak instead.
At Round 3-2, level up to 6 regardless of your start. Put together the strongest team you can.
At Round 4-1, level up to 7. Roll down to stabilize your comp if you are weak. Afterward, save up to hit level 8 and complete your comp.
Finding an early Cho'Gath is definitely a huge prerequisite for this comp. The feast stacks are what make Cho'Gath tanky enough to scale into the mid game and eventually the late game. If you don't have a two star Cho'Gath at level 6, you can even roll down to find him as this is a huge power spike for the comp.
Recommended Hextech Augments
Mutant Crown
Gain 2 Mutant Emblems.
Unstable Evolution
Mutants randomly gain one of the following when they reach 2 star: 500 Health, 30% Attack Speed, 30 Attack Damage, or 30 Ability Power. These bonuses stack.
Armor Plating
Colossus become invulnerable for 2 seconds the first time their Health drops to 60% and 30%.