Synergies






This comp is a Renegade - Ox Force comp with the 4-costs Viego and the 5 cost Aphelios as your carries.






- If you get any Viego / Aphelios Augments - If you have lots of AP item components (Needlessly Large Rod ; Tear) - If you have a good Ox Force or Renegade starter
This comp uses the standard leveling strategy that revolves around a 4-cost carry.

Viego

Ekko

Samira

Aphelios
Leona

Alistar

Fiora

Talon
You can use these champions and the composition quality will not change.
3
2
1
1
1

Talon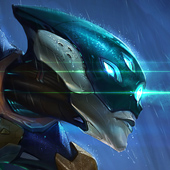 Camille

Fiora

Sylas


- Play around Renegade / Ox Force - Use Talon as item holder for Viego. - Level up to 4 at stage 2-1.
3
2
2
2
2
1
1
1

Talon

Alistar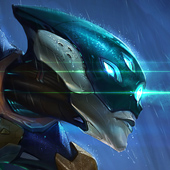 Camille

Vi

Blitzcrank

Sylas



- Add Blitzcrank+ Alistar + Vi - 2 star Talon should be strong enough as early carry - Keep a Talon copy on your bench for the transition later - Level up to 6 at stage 3-2.
- Position Viego right behind your frontline so that he doesn't get focused from the get go - Can't find Aphelios? --> Play 4 Ox Force + add 5-costs instead Found Aphelios --> Play his 2nd ability "Binding Eclipse" for utility. It's only worth using the 1st or 3rd ability of him if you have items on him.