P

Q

W
E

R
Explore the best counters for Mordekaiser Destek in Patch 13.11 - matchups stats, counter tips & more. Dominate the game in champ select!
Aşama
D

-

Kazanma oranı
39.0%
Pick rate
0.0%
Ban rate
10.6%
Maçlar
331

-

Mordekaiser maçlar
Destek ∙ Yama
 13.11
Mordekaiser karşı ipucu
General advice on how to play against Mordekaiser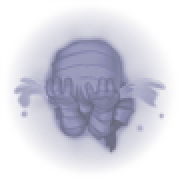 Herhangi bir counter bulamadık
Yeni bir yama ise, biz daha fazla veri topladıktan sonra kısa süre sonra tekrar kontrol edin. Değilse, aramanızı genişletmek için filtrelerinizi ayarlamayı deneyin.
Mordekaiser Eşleşme Tablosu

Not enough data
Our time machine needs spare parts... Matchup data for previous patches is unavailable...
Mordekaiser alakalı şampiyonlar
Filtreler
Bölümler