P

Q

W

E

R
Get everything you need for Bel'Veth Orman build! The highest win rate Bel'Veth runes, items, skill order and summoner spells in patch 13.6.
Aşama
A

-

Kazanma oranı
51.2%
Pick rate
3.1%
Ban rate
4.9%
Maçlar
68 859

-

Bel'Veth Dizilim
Orman ∙ Yama
 13.6
En Popüler
26 198 maça göre kazanma Oranı 56.9%
Bu buildi direkt olarak oyun istemcine aktar:
Önerilen buildler


En Popüler
56.9%


Opsiyonel
54.9%


Alternative
48.8%


Off-Meta
57.0%
Yukino Profesyonel
60.0%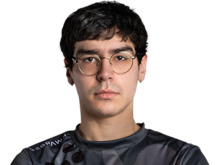 Dardoch Profesyonel
40.0%
BRX Hastad OTP
68.8%
Eşleşmeye Özgü

Jarvan IV
55.8%

Lee Sin
58.5%
runes
İsabet













İlham









büyüler

D

F
items
Başlangıç Eşyaları
Zaman Hedefi



@ 15 saniye
İlk Öğeler

@ 5 dakika
Ana Öğeler



@ 20 dakika
Tam Dizilim






ability order
Max:
Q
E
W
Yetenekler





situational items





Bel'Veth Eşleştirmelere Genel Bakış
En İyi Sinerji (Duo)
Bel'Veth Genel bilgileri
Bel'Veth ipucu ve püf noktası
Weave in as many auto-attacks as you can to make full use of your kit and damage.
Go for extended trades as much as possible. Your Passive and basic abilities work well in conjunction with one another when you go for longer fights.
Avoid using your E aggressively during the laning phase unless the enemy is unable to escape. They can quickly disengage while you're standing still.
Bel'Veth combos
Every combo you need to master the champion!
Bel'Veth faydalı kaynak

Profesyonellerin Tercihleri
Check out the latest and best Bel'Veth Probuilds used by pros from around the world, featured by lolvvv.

Champion Leaderboards
Discover the top Bel'Veth mains and one-tricks from different regions on the player leaderboard at OPGG.

In-depth Build Stats
Bel'Veth alakalı şampiyonlar
Filtreler
Bölümler