This comp is a very basic comp that revolves around Ahri as the main carry and Syndicate as the main trait to build around.
When to make
Go for this comp if you have a good start with Syndicate units and good items for Ahri.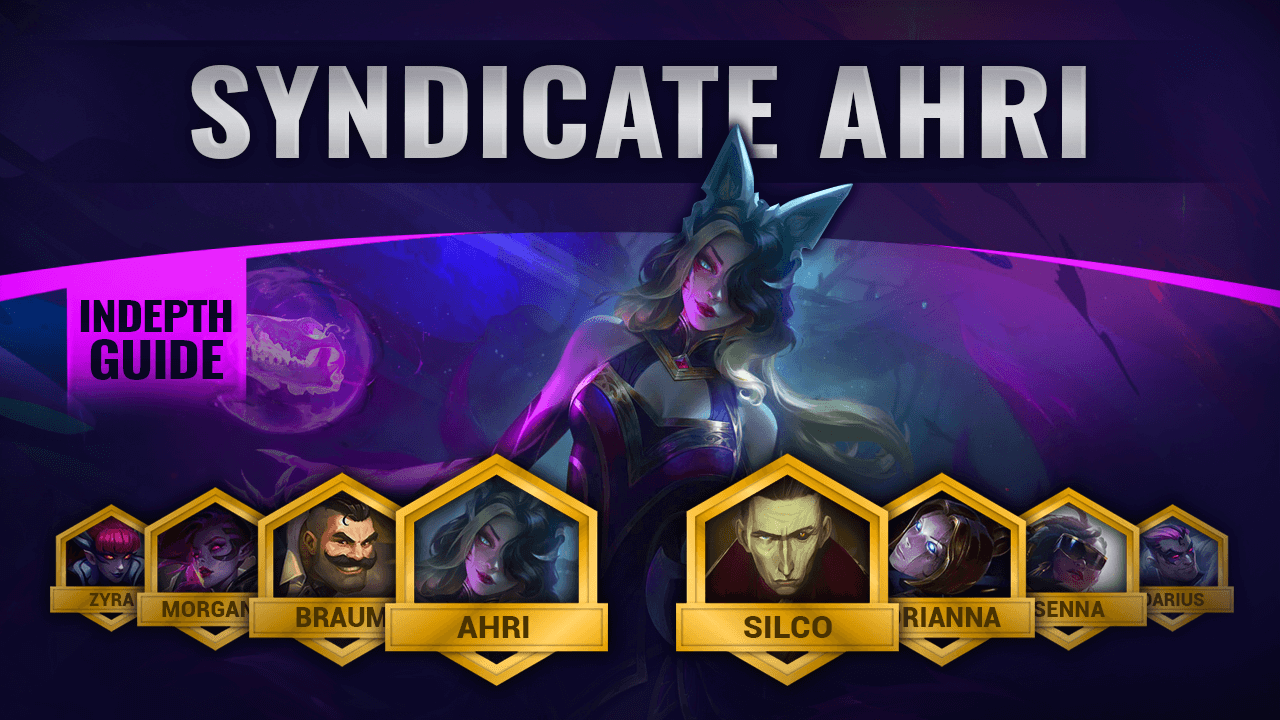 Level up to 4 early if you want to start a win streak. Level up to 5 to try and continue the streak.

If you're weak in the early game, you can opt to save gold and lose streak instead.
At Round 3-2, level up to 6 regardless of your start. Put together the strongest team you can.
At Round 4-1, level up to 7. Roll down to stabilize your comp if you are weak. Afterward save up to hit level 8 and complete your comp.
Early Game
Syndicates can be used early on, and units like Ashe can be used to hold items for Ahri very easily. Since Ashe is a Sniper, you can look to use a unit like Caitlyn in the early game instead of Arcanists.
Mid Game
In the Mid Game, look to add in more Syndicate units and other mid game units to add in more traits like Bodyguard.
Ahri positioning can be tough as you want her to hit as many enemies as possible. Placing her near the edge but not in the corner is a good way to maximize your damage, while also keeping her safe.
Recommended Hextech Augments
Payday
After winning your combat, gain 1 bonus gold for each surviving Syndicate.
Syndicate Crown
Gain 2 Syndicate Emblems.
Battlemage III
Your units that start combat in the front 2 rows gain 50 Ability Power.
Ahri
Rabadon's Deathcap
10
10
Blue Buff
15
15
Hextech Gunblade
10
10