This comp uses mainly Whispers - with Sy'fen as Dragon and main carry as well as a strong Bruiser frontline to support her. The Assassin Pyke is one of the best late game Whispers units that's also your secondary carry. Playing both these Whispers units has a really strong synergy to kill off enemy backline carries as Pyke is naturally an Assassin that can execute all targets your main carry Sy'fen charges through with her ability.
When to make
If you have strong Attack Damage items like Bloodthirster you can force this most games. Sy'Fen is an easy carry to flex into as long as you can find him.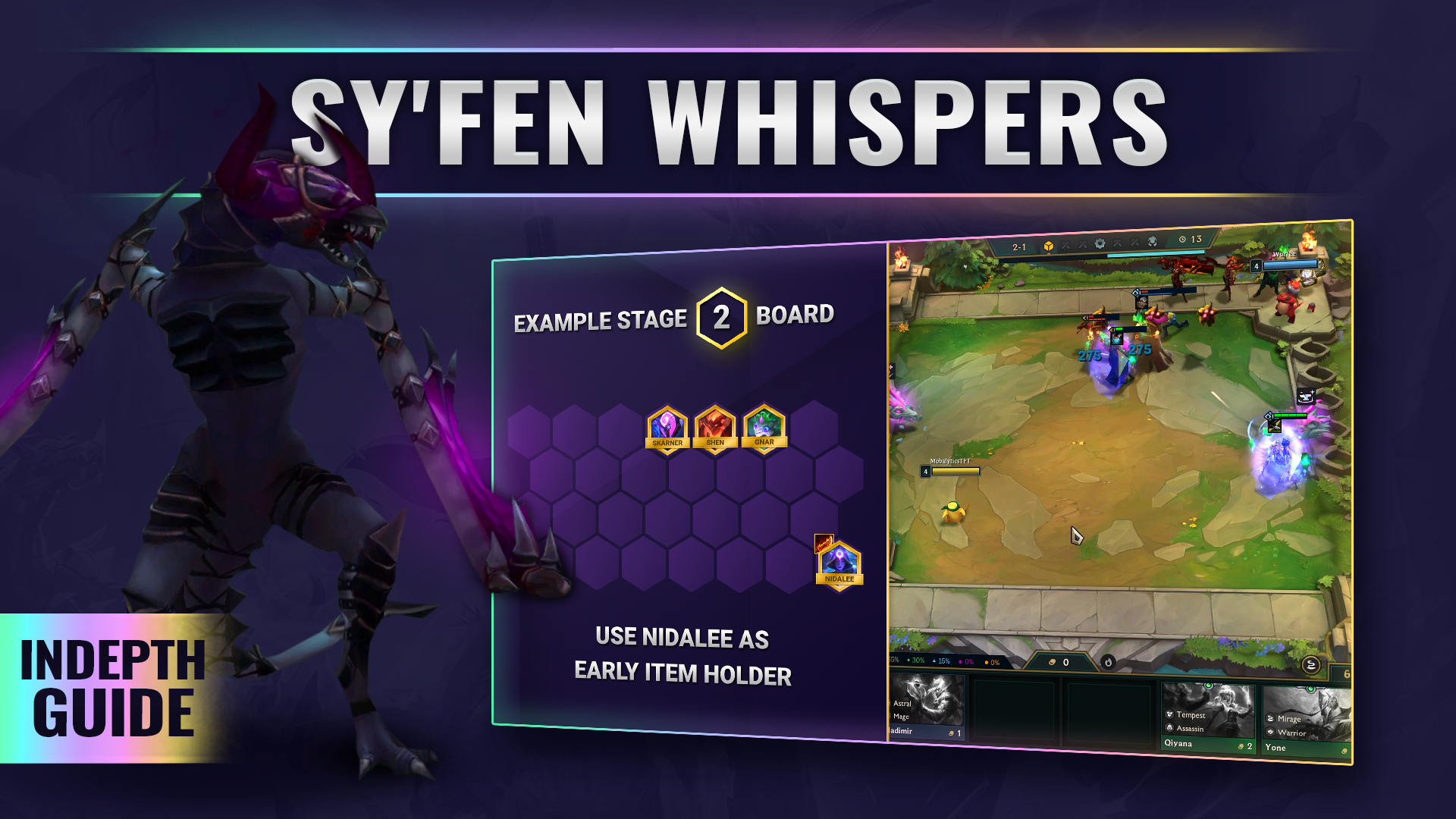 Level up to 4 early if you have a good Bruiser starter with at least one Bruiser being 2 star. Level up to 5 right before or after carousel and try keeping up your winstreak.

If you're weak in the early game, you can opt to save gold and lose streak instead.
At Round 3-2, level up to 6 regardless of your start. Activate 4 Bruiser with a good Backline carry.

If you've found all 3-cost Bruiser units, you can even play a full Bruiser 6 Board with Olaf as item holder.
At Round 1, level up to 7. Roll down to stabilize your comp by finding at least 1 copy of Sy'fen and transition all the items from your early game carry. This should stabilize your board as well as activate Whispers 4.

After finding Sy'fen, save up gold again and level up to 8 to get your last powerspike by playing Whispers 6.
Early Game
There aren't many early game Whispers units, so the ideal opener would be a Bruiser start with some early game carry in the backline. A strong opener like that would be Skarner and Shen in the frontline, with Nidalee as item-holder for Sy'fen later and Gnar in the back.
Mid Game
In the mid game, you get units like Sylas and Illaoi available to you. That will give you a beefy frontline that'll stall the fight long enough for your early game carry Nidalee.
When positioning this comp, make sure you always have your main carry Sy'fen on more of the far left or right hex of the frontline. This usually results in our Dragon hitting as many units as possible when using the ability.

Optional: If you find an Assassin Emblem - make sure to put it on Sy'fen and run 6 Whispers + 4 Assassin by adding in Talon.
Recommended Hextech Augments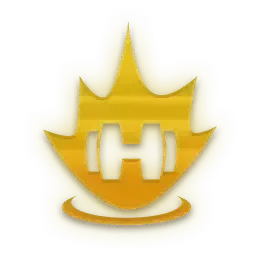 Titanic Strength
Bruisers gain 1.5% of their Health as Attack Damage. Gain a Tahm Kench.
Second Wind II
After 10 seconds of combat, your units heal 60% of their missing Health.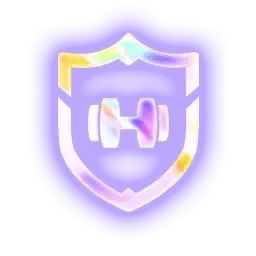 Bruiser Crown
Gain a Bruiser Emblem, a Redemption, and an Illaoi.