This is a late game comp centered around powerful 5-cost units like Jinx, Viktor, Galio, Silco. Getting to this comp can be quite difficult, so make sure to keep your board strong and don't just lose streak all the way to level 8. You can also play Mercenaries into this comp if you want.
When to make
Go for this comp if you have a strong economy and want to transition your board into a late game capped board.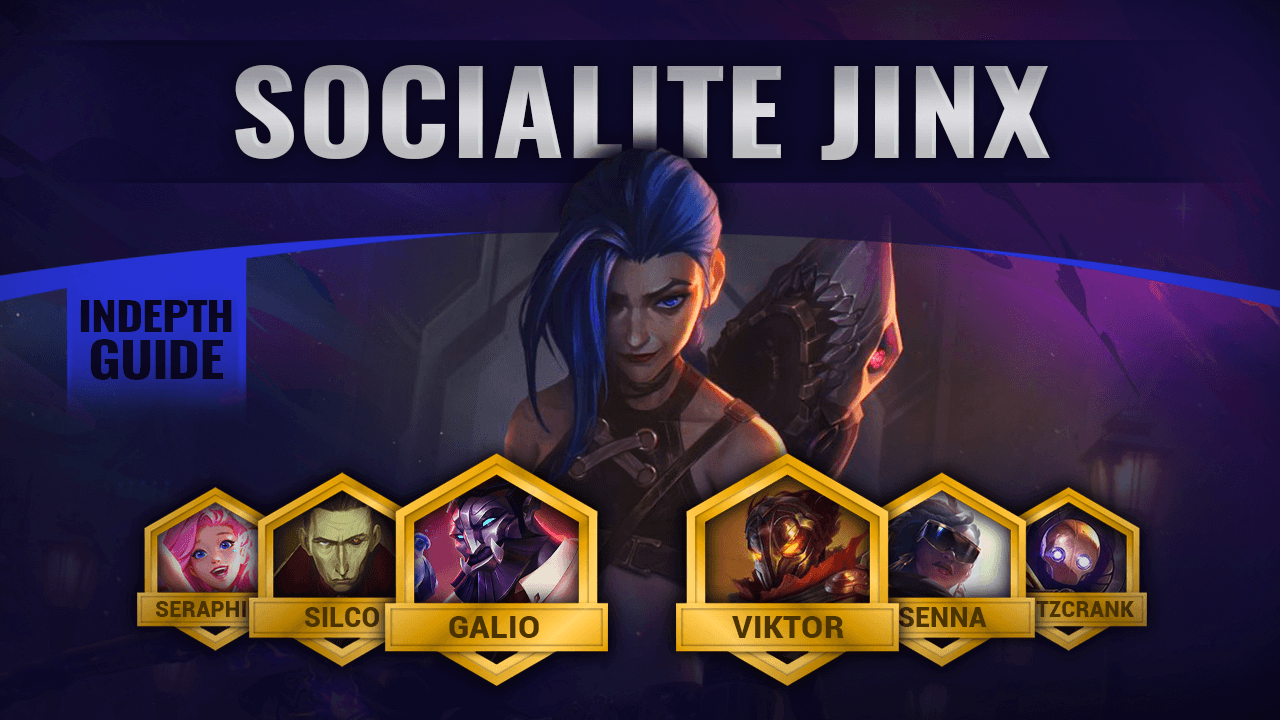 Level up to 4 early if you want to start a win streak. Level up to 5 to try and continue the streak.

If you're weak in the early game, you can opt to save gold and lose streak instead.
At Round 3-2, level up to 6 regardless of your start. Put together the strongest team you can.
At Round 4-1, level up to 7. Roll down to stabilize your comp if you are weak. If you can hold off, try to save up for level 8 before rolling to leverage your economy.

Save up to hit level 8 at 5-1 or earlier if you have enough gold. Leveling up at Round 4-3 or Round 4-5 is great to increase your chances to hit higher cost units. You can then keep saving and roll down at 5-1 to find all your upgrades.

If you have stabilized at level 8, look to hit level 9 to upgrade all of your 5-cost units.
Early Game
It doesn't matter too much what you use here, just make sure to keep a strong board while building up economy.
Mid Game
The mid game can be more tricky to navigate with this comp, but continue picking up strong 3-cost units to hold items and to provide utility. A random 4-cost unit can be very good to pick up and use if you find one early.
This comp can has two carries in Jinx and Viktor, so transitioning shouldnt be too hard. Regardless if you start AP or AD, you can use any units early and mid game to hold items for Jinx/Viktor.
Recommended Hextech Augments
Socialite Soul
Your team counts as having 2 additional Socialites.
Duet
Summon 1 additional Socialite Spotlight. The Spotlight now grants 400 bonus Health.
Twinshot Heart
Your team counts as having 1 additional Twinshot. Gain a Corki.