This is yet another version of Strikers that focuses on Sivir as the main carry over Irelia. You can play very flexibly with all of the different Striker variations depending on your items and what units you find.
When to make
Go for this comp if you have good items for Sivir and a good start with Striker / Scrap units.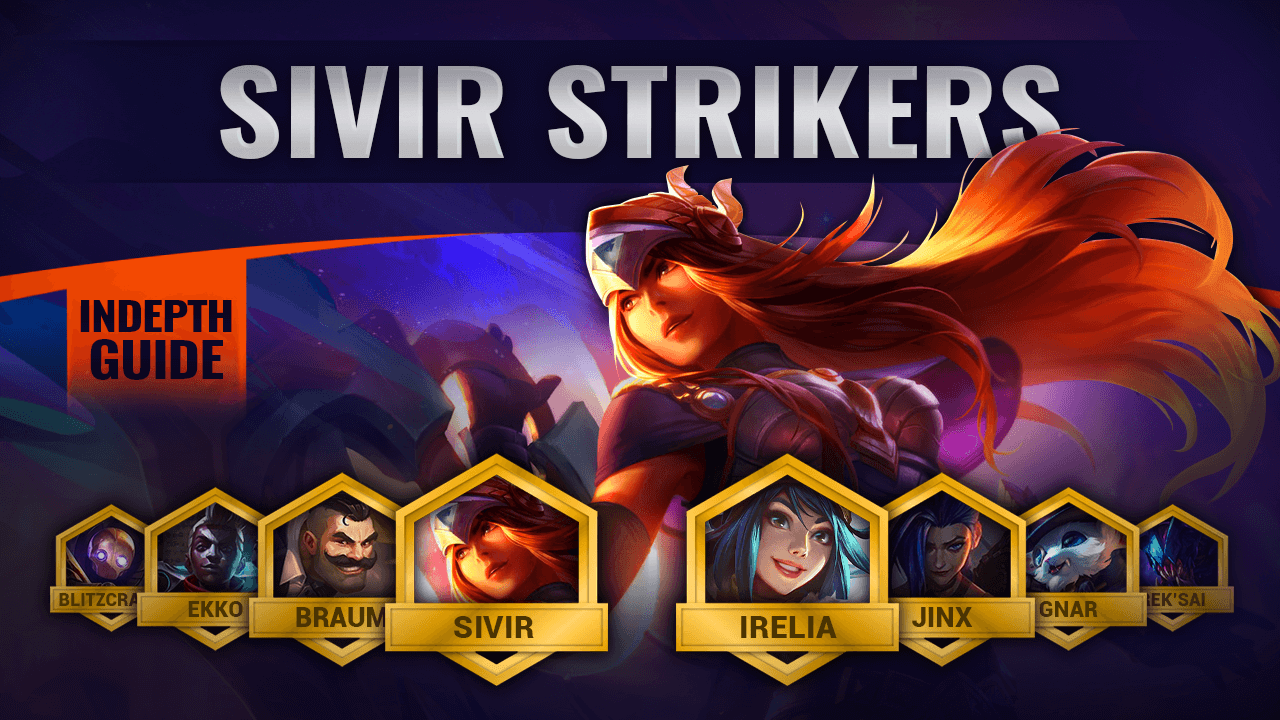 Level up to 4 early if you want to start a win streak. Level up to 5 to try and continue the streak.

If you're weak in the early game, you can opt to save gold and lose streak instead.
At Round 3-2, level up to 6 regardless of your start. Put together the strongest team you can.
At Round 4-1, level up to 7. Roll down to stabilize your comp if you are weak. Afterward save up to hit level 8 and complete your comp.
Early Game
There are many good early game units to pick up. Look for things like Striker, Hextech, Bodyguard, Scrap, etc.
Mid Game
In the mid game, you can start building into your 2 and 3-cost units that make the main team comp.
As mentioned in the description, this comp can easily be used to flex between other Striker comps. If you find Irelia first, you can always build more around Irelia and Socialite. If you find more Sivirs, you can even flex with Hextech Sivir comps. Stay open to units you find in your games.
Recommended Hextech Augments
Concussive Blows
Striker's critical strikes stun their target for 1.5 second(s). Each target can only be stunned once every 6 seconds. Gain a Rek'sai.
Junkyard
Every 4 combat rounds with the Scrap Trait active, gain a random component.
Striker Crown
Gain 2 Striker Emblems.