This comp revolves around Irelia as the main carry and uses the Scrap trait to buff up the team. Instead of going too deep into traits like Striker or Scrap, this comp goes into 3 Socialite instead to further buff up Irelia.
When to make
Go for this comp if you have good Irelia items. Having a good Socialite spot for Irelia is also ideal, but not a requirement.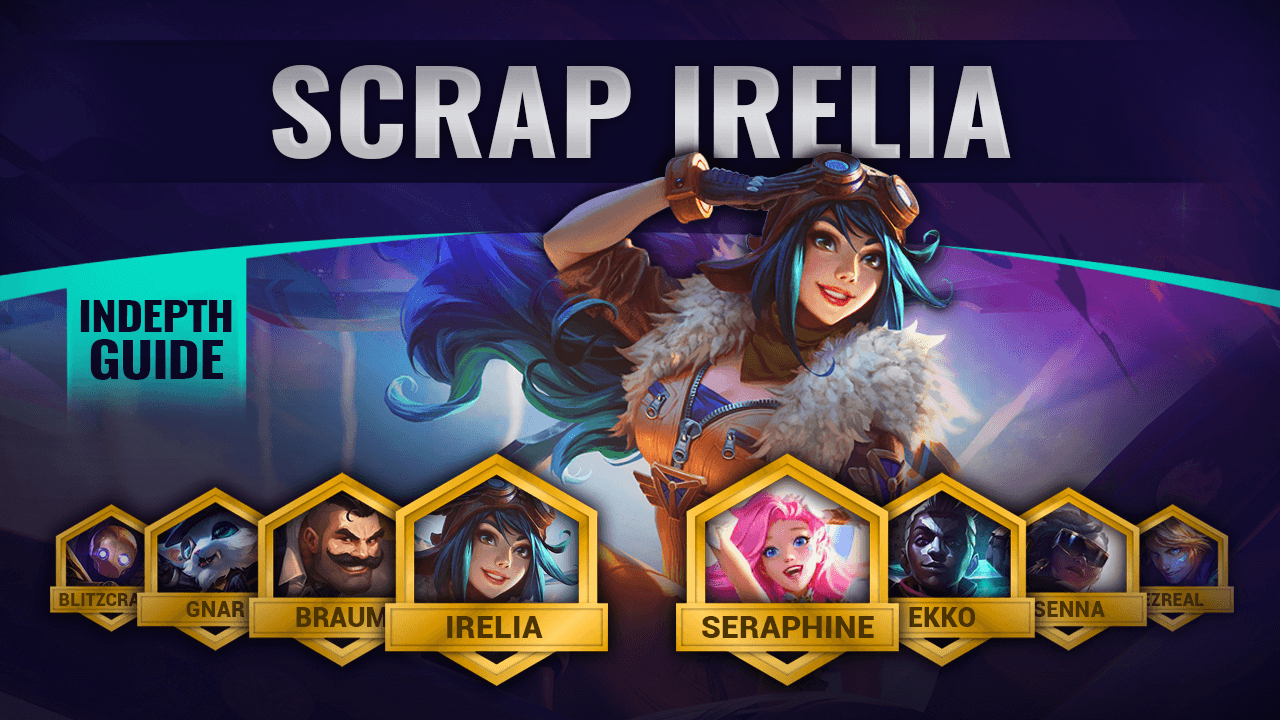 Level up to 4 early if you want to start a win streak. Level up to 5 to try and continue the streak.

If you're weak in the early game, you can opt to save gold and lose streak instead.
At Round 3-2, level up to 6 regardless of your start. Put together the strongest team you can.
At Round 1, level up to 7. Roll down to stabilize your comp if you are weak. Afterward save up to hit level 8 and complete your comp.
Early Game
Build around Scrap units and Attack Damage units to hold items for Irelia.
Mid Game
By this point, you can start adding in stronger 3-cost units like Ekko, Senna, and Gnar.
Irelia can use a variety of Socialite spots. Having it in the back row is not ideal as Irelia will need to walk up, but it's still usable. Even if the Hex is in the front row, you can still surround Irelia with other frontline units, so no need to worry there.
Recommended Hextech Augments
Junkyard
Every 4 combat rounds with the Scrap Trait active, gain a random component.
Socialite Soul
Your team counts as having 2 additional Socialites.
Knife's Edge III
Your units that start combat in the first 2 rows gain 50 Attack Damage.