This comp revolves around the 6 Jade trait and uses Shi Oh Yu, Neeko, and Anivia as the AD Carry, the tank, and the AP carry respectively. Shi Oh Yu is the main carry of this comp and runs strong AD items. Lulu, Nami and Bard are there to provide some Magic Resistance in the current meta.
When to make
Go for this comp if you have good Shi Oh Yu items and a decent start with Jade units.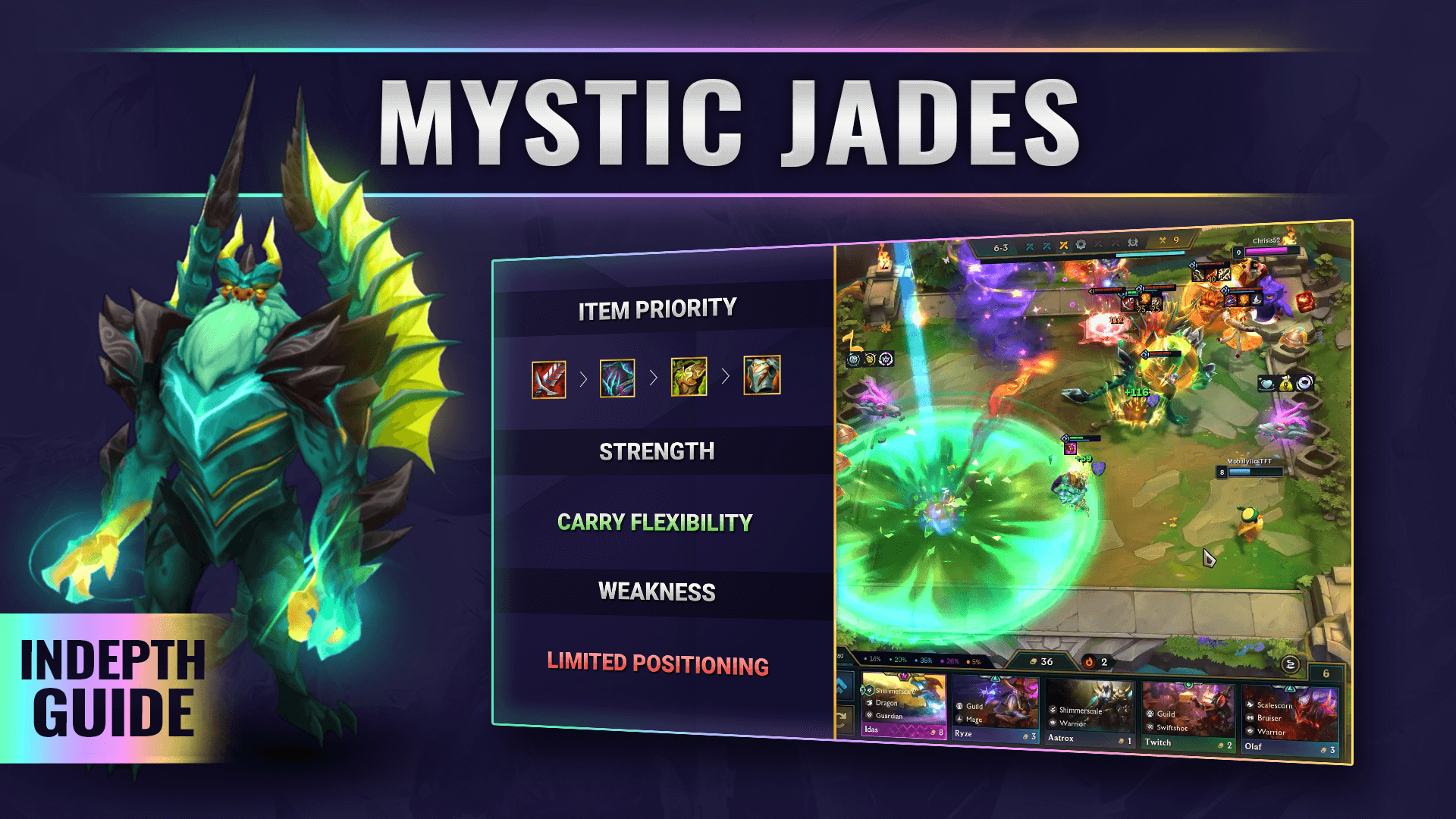 Level up to 4 early if you want to start a win streak. Level up to 5 after carousel if you can build an item like Morellonomicon or Sunfire Cape and continue the streak.

If you're weak in the early game, you can opt to save gold and lose streak instead.
At Round 3-2, level up to 6 regardless of your start. Put together the strongest team you can.
At Round 1, level up to 7. Roll down to stabilize your comp by hitting 2 star Anivia. Afterward save up to hit level 8 and complete your comp.
Early Game
As expected, Jade units are the easiest to transition from, and Ezreal or Karma are solid item holders.
Mid Game
At this point, you can start adding in stronger Jade units. You can also add in some units for some extra trait bonuses before finding units like Neeko and Shi Oh Yu.
Since Jade is a key synergy in this comp, positioning is very important - so make sure every unit gets a Jade statue buff! If you also get a Jade Augment, you can even opt out for a 9 Jade comp with all remaining Jade units.

When you play against Assassins - put Gnar in front of Nami to make sure Anivia can cast as often as possible.
Recommended Hextech Augments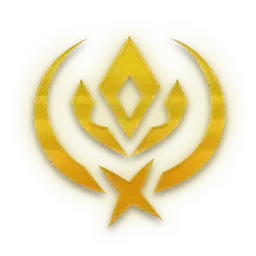 Penitence
Enemies are disarmed for 3 seconds the first time they attack a Jade Statue or are damaged by a Jade Statue's explosion. Gain a Gnar.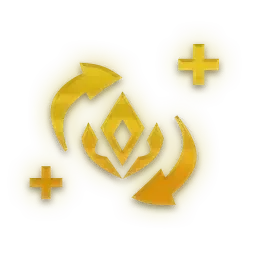 Eternal Protection
When one of your Jade champions would die, the nearest Jade Statue protects them, losing 70% of its max Health and transferring 150% of that amount to the champion.. Gain an Ashe.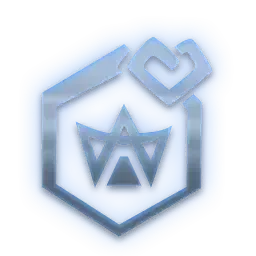 Mystic Heart
Your team counts as having 1 additional Mystic. Gain a Nami.