As the name suggests, this is simply a Jhin focused comp with the rest of the units providing utility and traits. This comp lives or dies based on how good Jhin is in the meta.
When to make
Go for this comp if you find Jhin easily and have good items for him.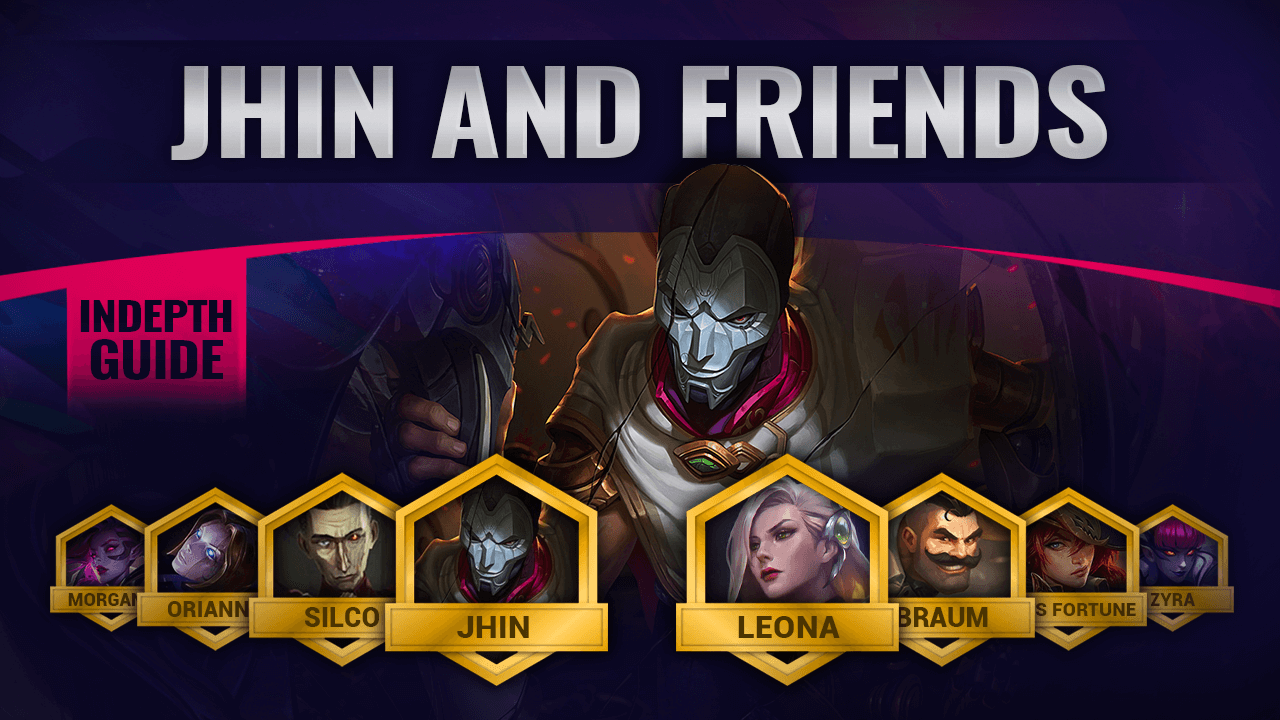 Level up to 4 early if you want to start a win streak. Level up to 5 to try and continue the streak.

If you're weak in the early game, you can opt to save gold and lose streak instead.
At Round 3-2, level up to 6 regardless of your start. Put together the strongest team you can.
At Round 4-1, level up to 7. Roll down to stabilize your comp if you are weak. Afterward save up to hit level 8 and complete your comp.
Early Game
The early game is a balance between frontline units and an attack damage backline.
Mid Game
As usual, start adding in stronger 3-cost units to empower your early game.
Before you find Silco, you will want to put Jhin in the backline. This is to increase the damage he does with Sniper. With Silco, however, the bonus mana is more important as it will get Jhin to activate his ability faster.
Recommended Hextech Augments
Sniper's Nest
Snipers gain +8% damage per round they've started combat in the same hex. (Maximum +32%)
Sniper Crown
Gain 2 Sniper Emblems.
Stand United III
Your units gain 5 Attack Damage and Ability Power per Trait active across your team.