This comp uses Sivir as the main carry and simply goes deep into the Hextech trait. The only unit that isn't a Hextech unit is Jinx.
When to make
Go for this comp if you have good Sivir items and have a good start with Hextech units.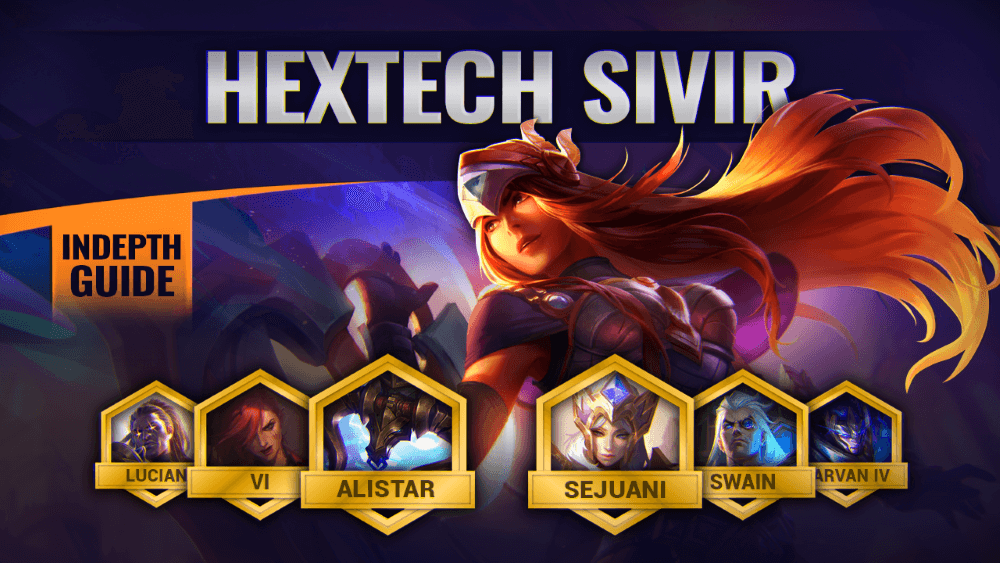 Level up to 4 early if you want to start a win streak. Level up to 5 to try and continue the streak.

If you're weak in the early game, you can opt to save gold and lose streak instead.
At Round 3-2, level up to 6 regardless of your start. Put together the strongest team you can.
At Round 1, level up to 7. Roll down to stabilize your comp if you are weak. Afterward save up to hit level 8 and complete your comp.
Early Game
Simply use as many Hextech units as you can.
Mid Game
Continue throwing in more Hextech units. You can also use other units to provide other traits while you are transitioning.
Statikk Shiv is great for this comp as the Hextech trait provides magic damage on hit. Shiv will reduce the magic resistance of enemies, allowing the damage to scale for the entire team.
Recommended Hextech Augments
Hexnova
The first time a Hextech champion drops below 60% Health, they increase nearby enemies' maximum Mana by 50% until they cast. Gain a Nocturne.
Stored Power
Your Hextech champions permanently gain 1 Ability Power each time they are hit by your Hexcore's pulses. Gain a Swain.
Hextech Crown
Gain 2 Hextech Emblems.