This comp revolves around Draven as the main attack damage carry and a flexible supporting cast of utility and frontline.
When to make
Go for this comp if you have good items for Draven or are able to find a VIP Draven.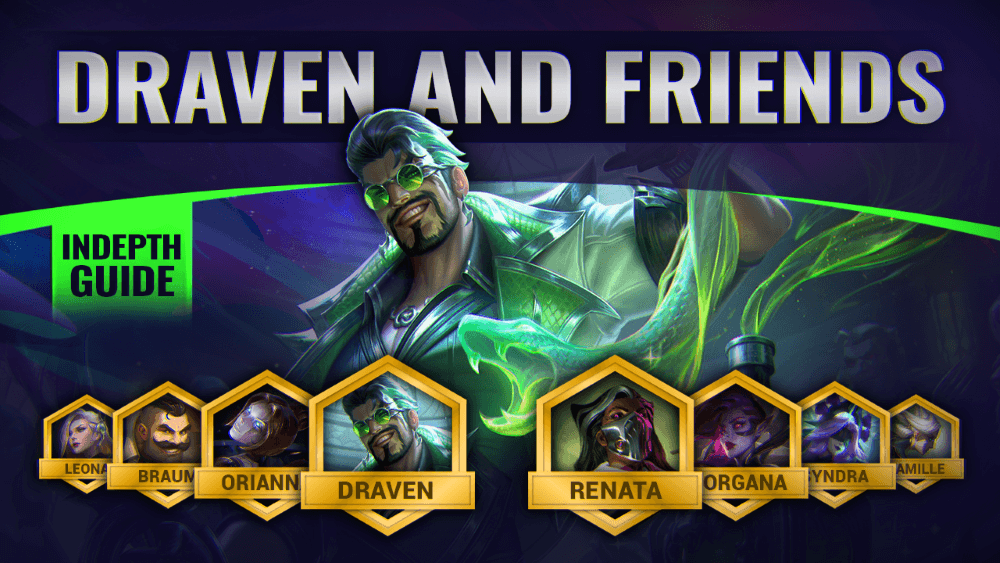 Level up to 4 early if you want to start a win streak. Level up to 5 to try and continue the streak.

If you're weak in the early game, you can opt to save gold and lose streak instead.
At Round 3-2, level up to 6 regardless of your start. Put together the strongest team you can.
At Round 1, level up to 7. Roll down to stabilize your comp if you are weak. Afterward save up to hit level 8 and complete your comp.
Early Game
Challengers in the early make for an easy transition, and Bodyguards are also the preferred frontline.
Mid Game
In the mid game, you can look to add in some Debonair units to prepare for Draven.
Draven already has a lot of built in Armor Piercing with his passive, so you won't need to build Last Whisper. A VIP Draven will also have infinite range, so focus on scaling his damage through things like Crit, Hurricane, and a strong third item like Bloodthirster or Quicksilver for some defense.
Recommended Hextech Augments
Very VIP
When an ally dies, they grant the Debonair VIP 30% of their maximum Health for the rest of combat. Gain a Syndra.
Irresistible Charm
Debonair champions take 15% less damage. Gain a Leona.
Debonair Crown
Gain 2 Debonair Emblems.
Draven
Infinity Edge
10
75%
Bloodthirster
10
20
Guinsoo's Rageblade
10
10%