This comp revolves around the 3 Legend units and looks to buff them up as much as possible with Jade units. You will want Volibear to absorb Nunu for the most stats, Ornn can absorb Sejuani, and Anivia should absorb Lillia for the most Ability Power. This comp is great as you can flex with both Attack Damage and Ability Power items for Volibear and Anivia respectively.
When to make
This comp is fairly simply to force. You can have very flexible items to itemize either Volibear or Anivia. Augments are flexible in general, as you don't need anything specifically. If you can find Volibear / Anivia easily in the mid game, you can take that as a good sign to go for this comp.
Level up to 4 early if you want to start a win streak. Level up to 5 to try and continue the streak.

If you're weak in the early game, you can opt to save gold and lose streak instead.
At Round 3-2, level up to 6 regardless of your start. Put together the strongest team you can.
At Round 1, level up to 7. Roll down to stabilize your comp if you are weak.

After hitting level 7, slow roll for Volibear/Anivia 3. Level up to 8 after you hit one of these units. If you are strong and have lots of gold, you can wait until level 8 before slow rolling, but this is risky.
Early Game
For this comp, you simply want to use Cavaliers early along with any backline damage you want that can hold items for Volibear/Anivia.
Mid Game
Now that you have Volibear and Anivia, you are close to completing the Legend 3, along with Cavaliers. You will also want Lulu for Evoker along with Anivia.
A good item to use in Legend comps is Chalice of Power. By placing this on a unit being absorbed by Anivia, you will be able to double dip. You will get the bonus AP from the item, and the Legend trait will also grant more AP from absorbing a unit that is holding Chalice.
Recommended Hextech Augments
Trade Sector
Gain a free Shop refresh each round.
Pandora's Items
Gain a random component. At the start of each turn, items on your bench are randomized (excluding Force of Nature, Spatula, and consumables).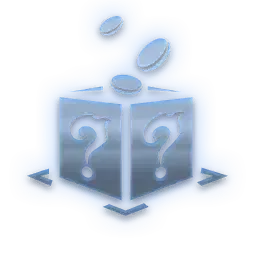 Pandora's Bench
Gain 5 gold. At the start of every turn, Champions in your 3 rightmost bench slots transform into random Champions of the same cost.