This comp looks to 3 star the two 3-cost Astral units Varus and Illaoi. Illaoi alongside her Bruiser brother Sylas stall the fight for your backliner Varus who'll use his stacked attack speed to stun and pierce down all enemies.
When to make
Go for this comp if you've found one of your 3-cost Astral units during the first stages and have lots of AD item components for your main carry Varus. Another reason for playing this is when you see any Astral or Swiftshot related Augments such as "Press the Attack" or "Intercosmic Gifts", as they can be game changing.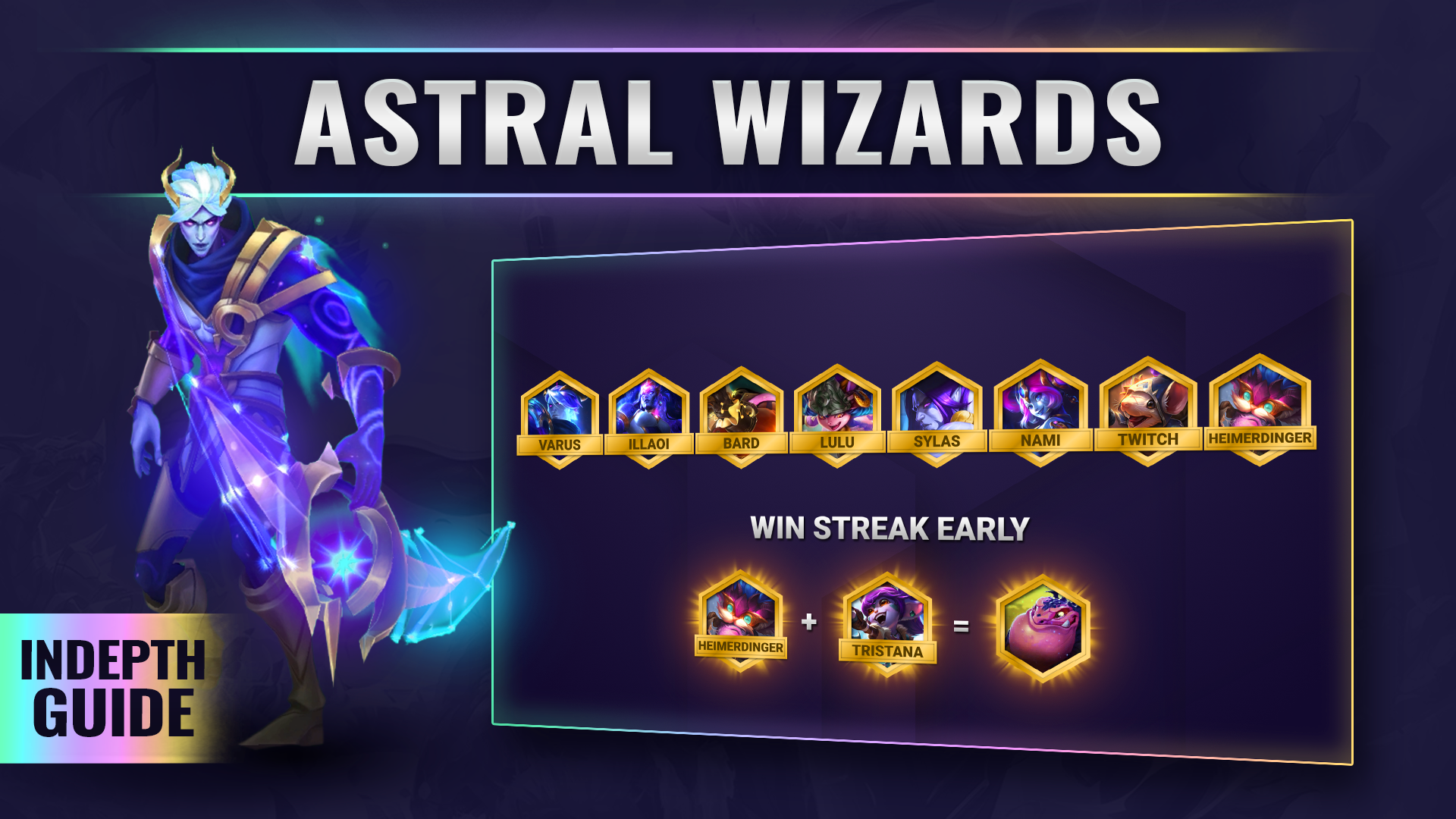 Level up to 4 at Stage 2-1 if you have a good Trainer / Bruiser start and your frontline is 2 star.

If you're uncertain about winning your early fights, go on a lose streak instead and DON'T level up!
At 3-2 you should level to 6 regardless of your start and play 3 Astral to find your carries Varus and Illaoi. It's okay to roll a little bit in order to see them in the Astral shops here.

Get rid of Tristana and transition items onto your main carry Varus as soon as your find Lulu - to keep making your Trainer frog bigger. At the same time - hold onto a copy of Twitch on your bench.
Level up to 7 at 4-1 and add in Twitch for more attackspeed and Swiftshots. Then begin slow rolling over 50 gold for Varus 3 star.

After hitting Varus 3, level up to 8. If you are strong enough and have lots of gold and HP, you can even wait until level 8 before slow rolling.
Early Game
Start your game with your Trainer duo Heimerdinger and Tristana in the back to start feeding Nomsy from the earliest stage possible. For your frontline you can run a Bruiser duo like Tahm Kench and Skarner. Use Tristana to hold items for Varus and one of the Bruisers to hold items for Illaoi.
Mid Game
Continue building your team and start adding in Astral 3 by running your 2 most important units - Varus and Illaoi. Get rid of Tristana when you find a copy of Lulu and transition the items on to your main carry. A copy of Sylas will also let you activate Mage as well as keep a good Bruiser front.
Optional: Stay at level 7 and start Slow Rolling for Varus 3 only. If you find lots of Sylas copies on your slow rolls, try to make him a 3 star tank as well.

The earlier you can get Astral 3 the better. So if you drop a Varus or Illaoi copy from the first minion round, make sure you activate Astral to hit your 3-cost carries 3 star faster.
Recommended Hextech Augments
Press the Attack
Your Swiftshots' attacks apply a stack on their target for 5 seconds. Every third stack consumes all stacks to deal true damage equal to 5% of the target's maximum Health. Gain a Twitch.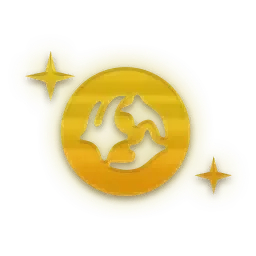 Intercosmic Gifts
Astral Orbs have a 100% chance to spawn a smaller orb that contains bonus loot. Gain a Nami.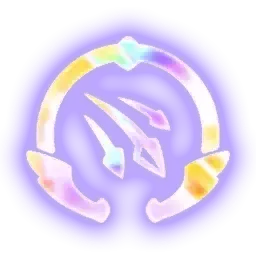 Swiftshot Crown
Gain a Swiftshot Emblem, a Guinsoo's Rageblade, and a Varus.