This is a comp you should go for if you are able to get a Scrap Emblem either from an Augment or something like Tome of Traits. The comp plays very similarly to Scrap Irelia, except with 6 Scrap, there are a few adjustments and it also allows you to build into Jinx very easily.
When to make
Go for this comp if you have a Scrap Emblem.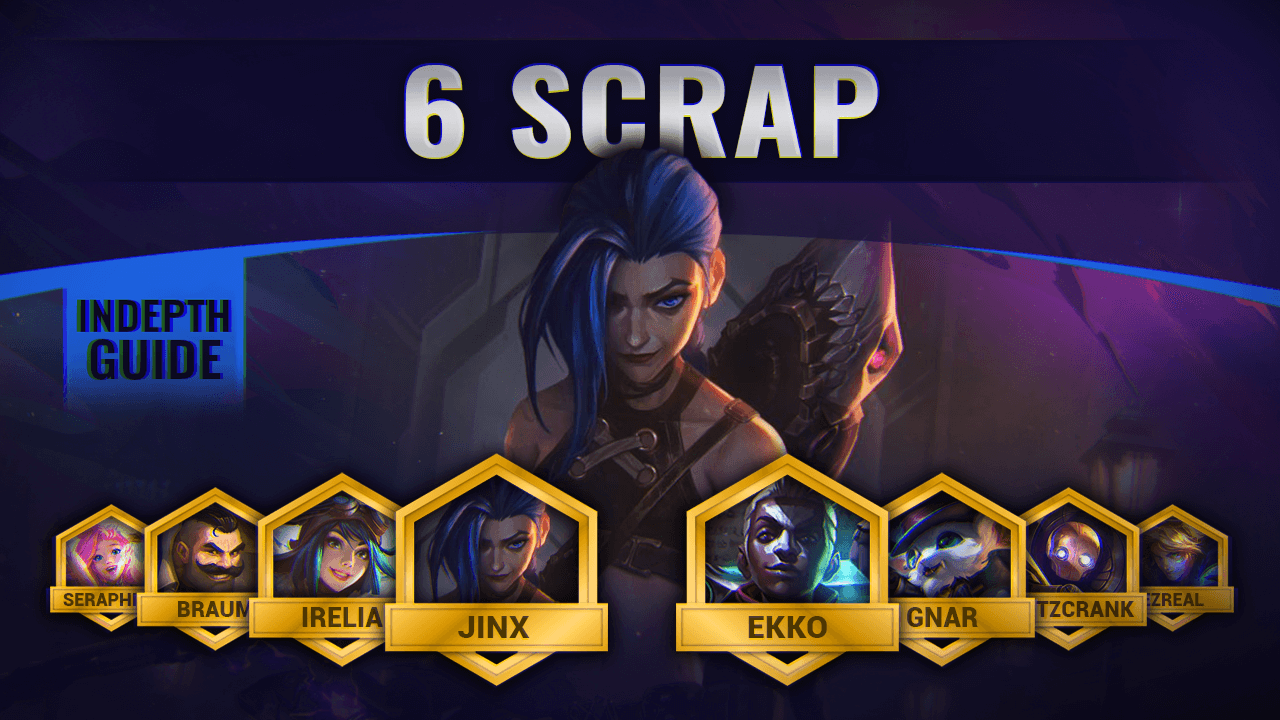 Level up to 4 early if you want to start a win streak. Level up to 5 to try and continue the streak.

If you're weak in the early game, you can opt to save gold and lose streak instead.
At Round 3-2, level up to 6 regardless of your start. Put together the strongest team you can.
At Round 1, level up to 7. Roll down to stabilize your comp if you are weak. Afterward save up to hit level 8 and complete your comp.
Early Game
Simple enough, build around Scrap units that you find in the early game.
Mid Game
By this point, you should have a Scrap Emblem to continue going for this comp. You can easily fit in 4 Scrap by adding in Ekko along with placing your Emblem on a unit like Leona.
Even though Jinx can be the main carry of this team comp, you may not always be able to find Jinx 2 easily. As such, you can simply build items for Irelia as your more consistent carry. Extra late game items can go on Jinx as she can use a variety of different items.
Recommended Hextech Augments
Scrap Crest
Gain a Scrap Emblem and a Blitzcrank.
Junkyard
Every 4 combat rounds with the Scrap Trait active, gain a random component.
Ancient Archives
Gain 1 Tome of Traits.