This comp is a simple 6 Arcanist comps that revolves around Ahri as the main carry and Vex as the main tank. Silco, Jinx, and Viktor are simply strong 5-cost units that go in for the endgame.
When to make
Go for this comp if you have good AP items and a start with Yordles.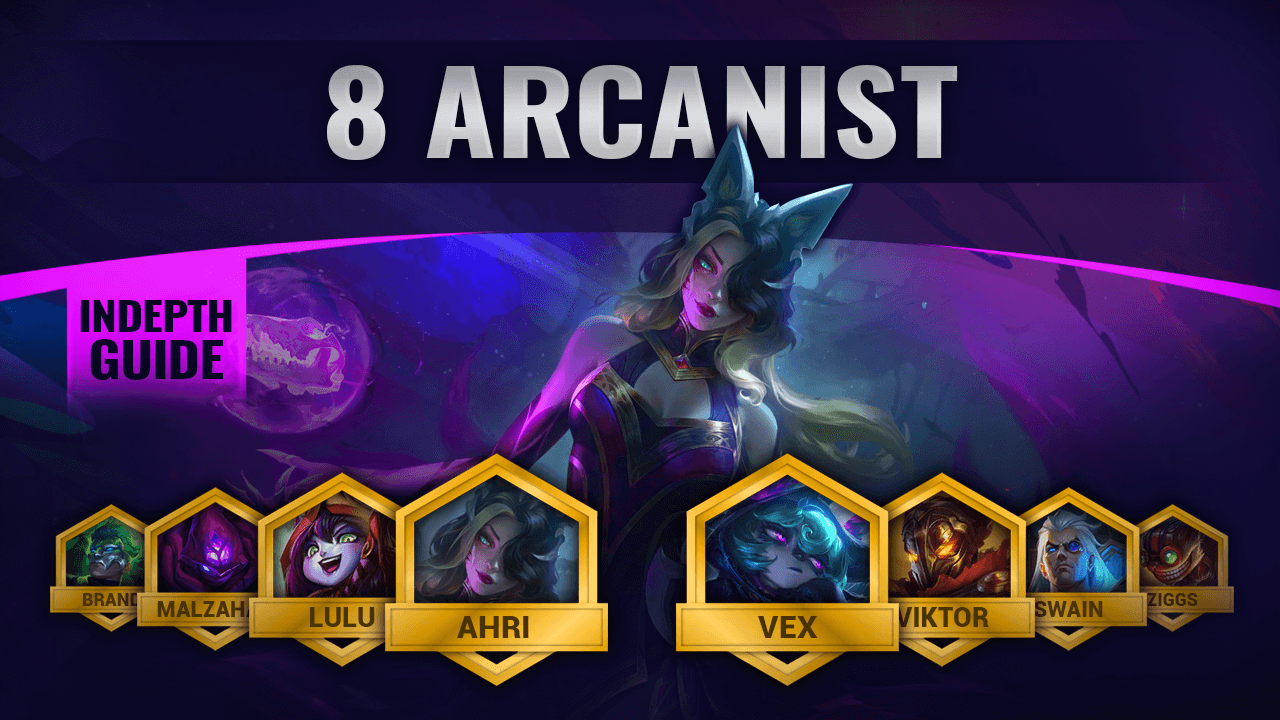 Level up to 4 early if you want to start a win streak. Level up to 5 to try and continue the streak.

If you're weak in the early game, you can opt to save gold and lose streak instead.
At Round 3-2, level up to 6 regardless of your start. Put together the strongest team you can.
At Round 4-1, level up to 7. Roll down to stabilize your comp if you are weak. Afterward save up to hit level 8 and complete your comp.
Early Game
Simple enough, use Yordles and a unit like Blitzcrank to pair with Ziggs for Scrap and Poppy for Bodyguard.
Mid Game
Start looking to add in more Arcanists, and move your tank and carry items to Poppy and Malzahar respectively.
Before using units like Jinx and Silco, you can look for strong Enchanter units like Morgana or Lulu in the meantime.
Recommended Hextech Augments
Spell Blade
After casting their Ability, Arcanists' next attack deals bonus magic damage equal to 180% of their Ability Power.
Runic Shield III
Arcanists start combat with a shield equal to 600% Ability Power for 8 seconds.
Arcanist Heart
Your team counts as having 1 additional Arcanist. Gain a Swain.