This comp revolves around the Mutant trait and Malzahar as the main carry. We recommend using this comp with these Mutations: Metamorphosis and Voracious Appetite. Sion will want Mutant Emblem, but without it, you will need to run Kog'Maw or Kai'Sa and save Sion for level 8.
When to make
Go for this comp if you have a good Mutant start and the bonus is one of the three listed above. Having good items is also a good indication. (Tears)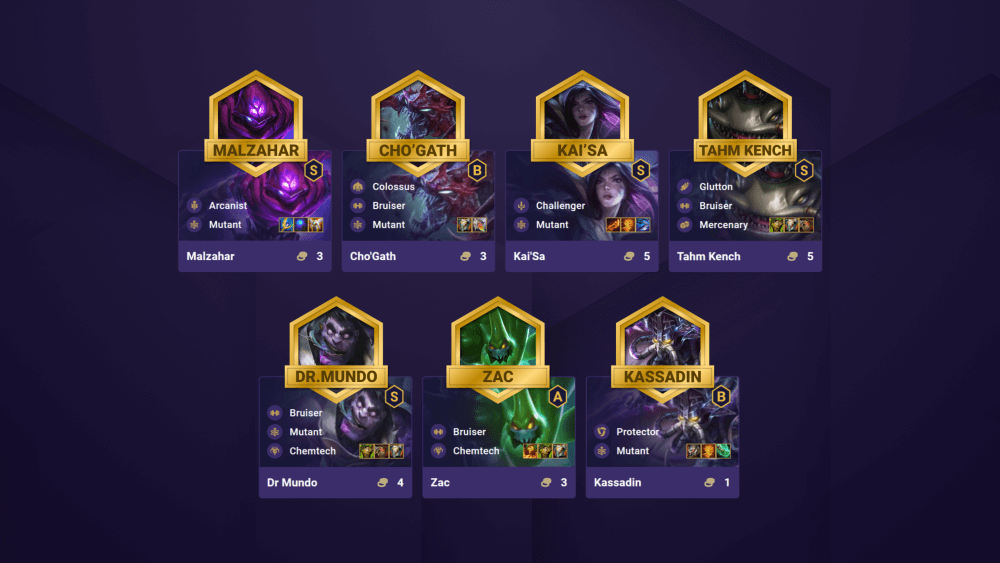 Level up to 4 early if you want to start a win streak. Level up to 5 to try and continue the streak.

If you're weak in the early game, you can opt to save gold and lose streak instead.
At Round 2, level up to 6 regardless of your start. Put together the strongest team you can.
Level up to 7 at 4-1. Once you hit 50 gold, begin slow rolling for Malzahar and Cho'Gath. After you hit at least one of these units you can look to go level 8 to add in another unit and continue looking for your 3 star carries.
Early Game
Of course you will want to build into the Mutant trait with this comp. You don't need the Mutant buff up ASAP, but get ready to build into it.
Mid Game
At this point, you should comfortably have 3 Mutants along with some supporting trait units.
Having Sion is ideal if you are able to get a Mutant Emblem as you can then fit him in at level 7. Without it, simply drop Sion and run two units like Kog'Maw and Urgot. These both have Twinshot and provide some additional damage.
Recommended Hextech Augments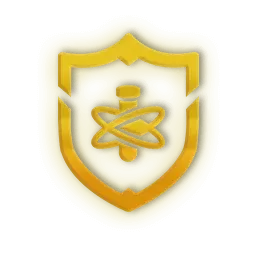 Mutant Crest
Gain a Mutant Emblem. Gain a Kassadin.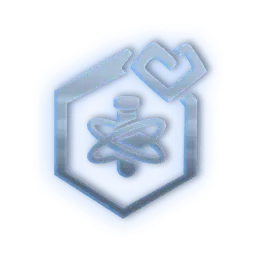 Mutant Heart
Your team counts as having 1 additional Mutant. Gain a Kog'Maw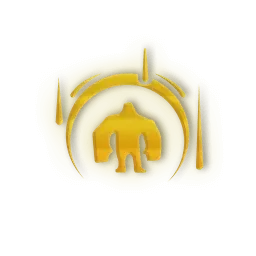 Armor Plating
Colossus become invulnerable for 2 seconds the first time their Health drops to 60% and 30%.