This comp revolves around Talon and slow rolling for 3 stars at level 6. You can look to three star units like Talon, Ekko, or even Samira if you can afford to. Sion is the main tank, but you can simply use Swain before finding him.
When to make
Go for this comp if you have good Talon items and a decent start with Imperial units.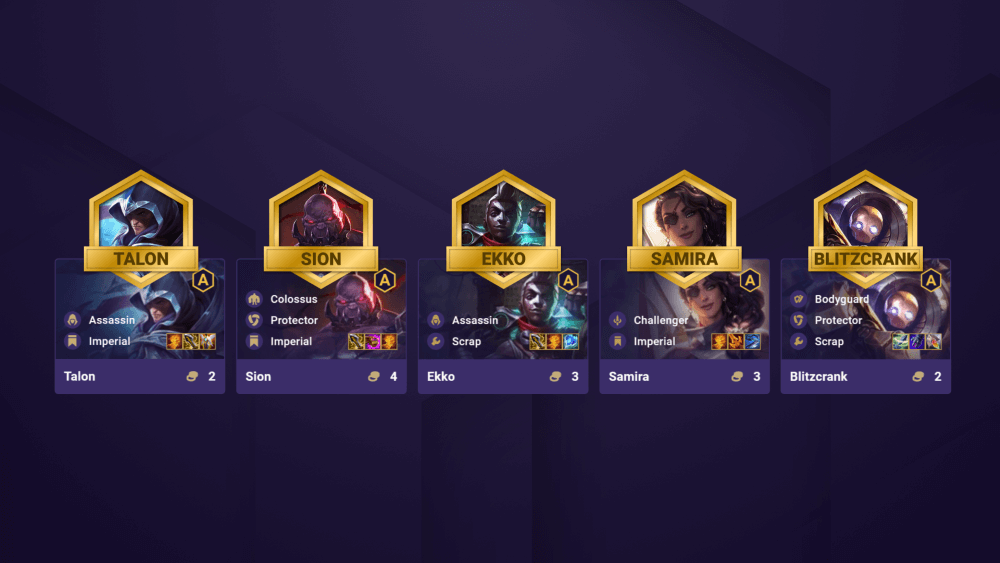 Level up to 4 early if you want to start a win streak. Level up to 5 to try and continue the streak.

If you're weak in the early game, you can opt to save gold and lose streak instead.
At Round 3-2, level up to 6 regardless of your start. Put together the strongest team you can.

Once you hit 50 gold, look to start slow rolling for all of your units. The priority should be around Talon and Ekko. Others like Blitzcrank and Samira can also be bought.
Once you hit your 3 star units, level up to 7 and add in another unit. The same logic follows for level 8.
Early Game
The earlier you find Talon the better. You don't need to play Assassins with him early, but just use the strongest units you can put together.
Mid Game
Before you find Sion, your comp will likely want to look something like this.
Before finding Sion, you will have two open slots. Swain will take up one for Imperial, but the other spot can be any unit you want. More frontline with a Bodyguard will work, or maybe something like Taric for Socialite.
Recommended Hextech Augments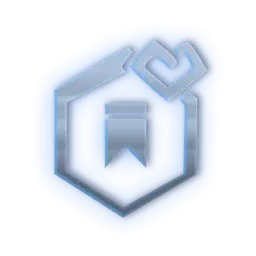 Imperial Heart
Your team counts as having 1 additional Imperial. Gain a Swain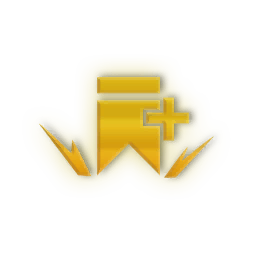 All For One
When an ally dies, they grant the Tyrant 33% of their maximum Health.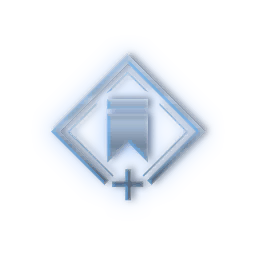 Dual Rule
There are now 2 Tyrants.