This comp uses the Syndicate and Assassin trait to try and burst down enemy backlines with carries like Shaco and Akali. They specialize in attack and magic damage respectively, making it easy to itemize for both of them.
When to make
Go for this comp if you find Assassins early and find good items for them. Namely, Infinity Edge.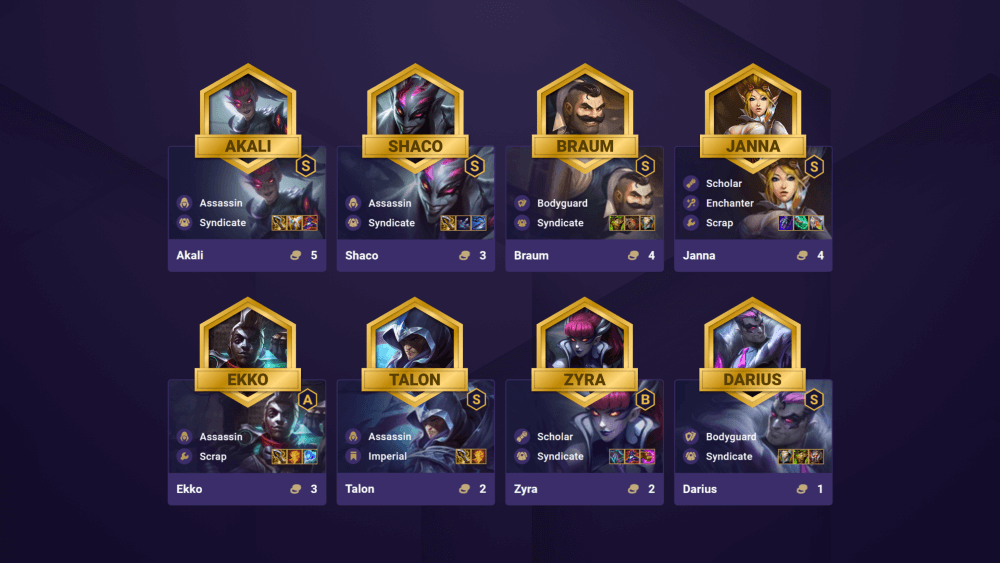 Level up to 4 early if you want to start a win streak. Level up to 5 to try and continue the streak.

If you're weak in the early game, you can opt to save gold and lose streak instead.
At Round 2, level up to 6 regardless of your start. Put together the strongest team you can.
At Round 1, level up to 7. Roll a bit to stabilize your comp if you are weak.

At this point, you can choose to slow roll for a 3-star Shaco, or level up to 8 for a consistent power upgrade.

You can look for your 3 star Shaco at level 8, but it may be too expensive.
Early Game
You can either go for Assassins early game or use Syndicate units.
Mid Game
At this point, you can either put in more Assassins or go for 5 Syndicate if you are able to find a Braum or have something like Syndicate Emblem.
Katarina can be a great item holder for Akali as her kit specializes in magic damage. Just make sure to have an extra copy of Katarina for when you transfer your items over to Akali in the late game.
Recommended Hextech Augments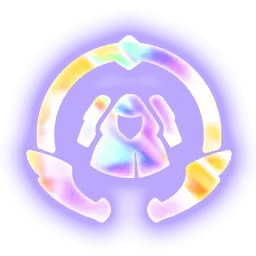 Syndicate Crown
Gain 2 Syndicate Emblems.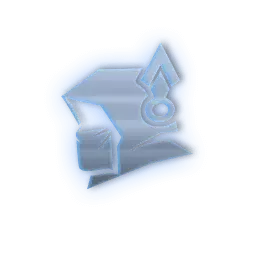 Smoke Bomb
The first time Assassins drop below 60% Health, they briefly enter stealth, becoming untargetable and shedding all negative effects.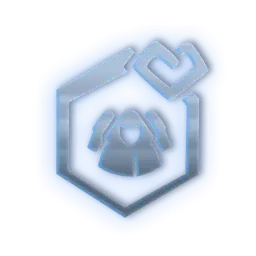 Syndicate Heart
Your team counts as having 1 additional Syndicate. Gain a Zyra