This comp looks to slow roll for Kog'Maw as the main carry and uses the Protector units to provide a frontline for him. Kog'Maw's ability helps him shred through tanks, so this can be a good team comp to use against Colossus or Bruiser team comps.
When to make
Go for this comp if you have a good start with the slow roll units like Kassadin, Graves, Garen, and Kog'Maw. Having a good mutation like Metamorphosis or Voracious Appetite will also be ideal for this comp.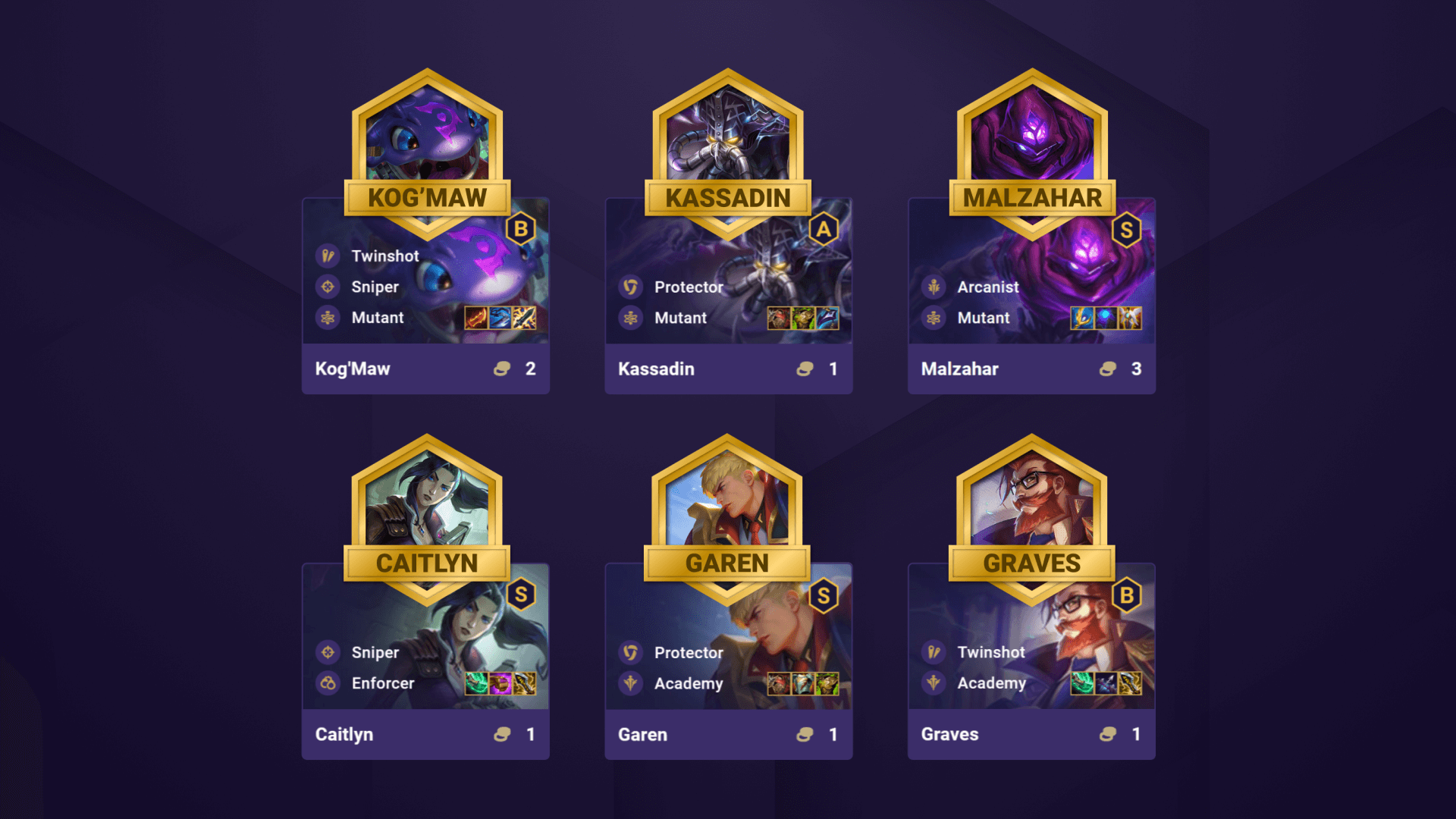 Don't level up early to save up gold.
Once you have 50 gold, begin slow rolling for everybody. Caitlyn, Graves, Garen, Kassadin, Kog'Maw.
You should look to hit level 6 once you have hit at least 3 star Kassadin. Level up to 6 at 4-1 and continue slow rolling for Kog'Maw and everyone else.
Early Game
These will be the core units you will slow roll for, so try to pick them up early.
Mid Game
At level 6, you will be able to fit in the core team comp. You can slow roll for basically every unit on this board if you have enough gold and luck.
If you are able to hit level 8, you can add in more utility units like Janna and Yuumi, you can add in 2 more Mutants with Kai'Sa and Dr. Mundo, or you can add in two more Snipers with Miss Fortune and Jhin. All of these options are solid.
Recommended Hextech Augments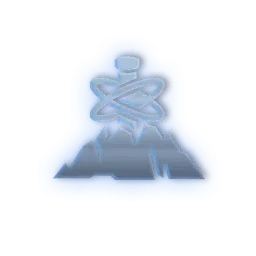 Unstable Evolution
Mutants randomly gain one of the following when they reach 2 star: 500 Health, 30% Attack Speed, 30 Attack Damage, or 30 Ability Power. These bonuses stack.
Sniper Crown
Gain 2 Sniper Emblems.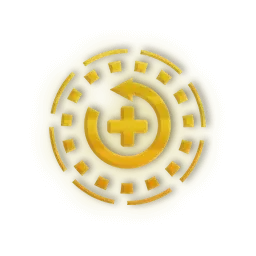 Trade Sector
Gain a free Shop refresh each round.