This comp follows a simple ranged AD carry formula that we've seen set after set. Jhin doesn't have much competition in the 4-cost carry department, so he's a strong option for playing a fairly consistent and well known style.
When to make
This comp doesn't use any large vertical trait, so you can play this comp almost any game with any start. Focus on getting good items for Jhin and picking up strong utility units when you find them.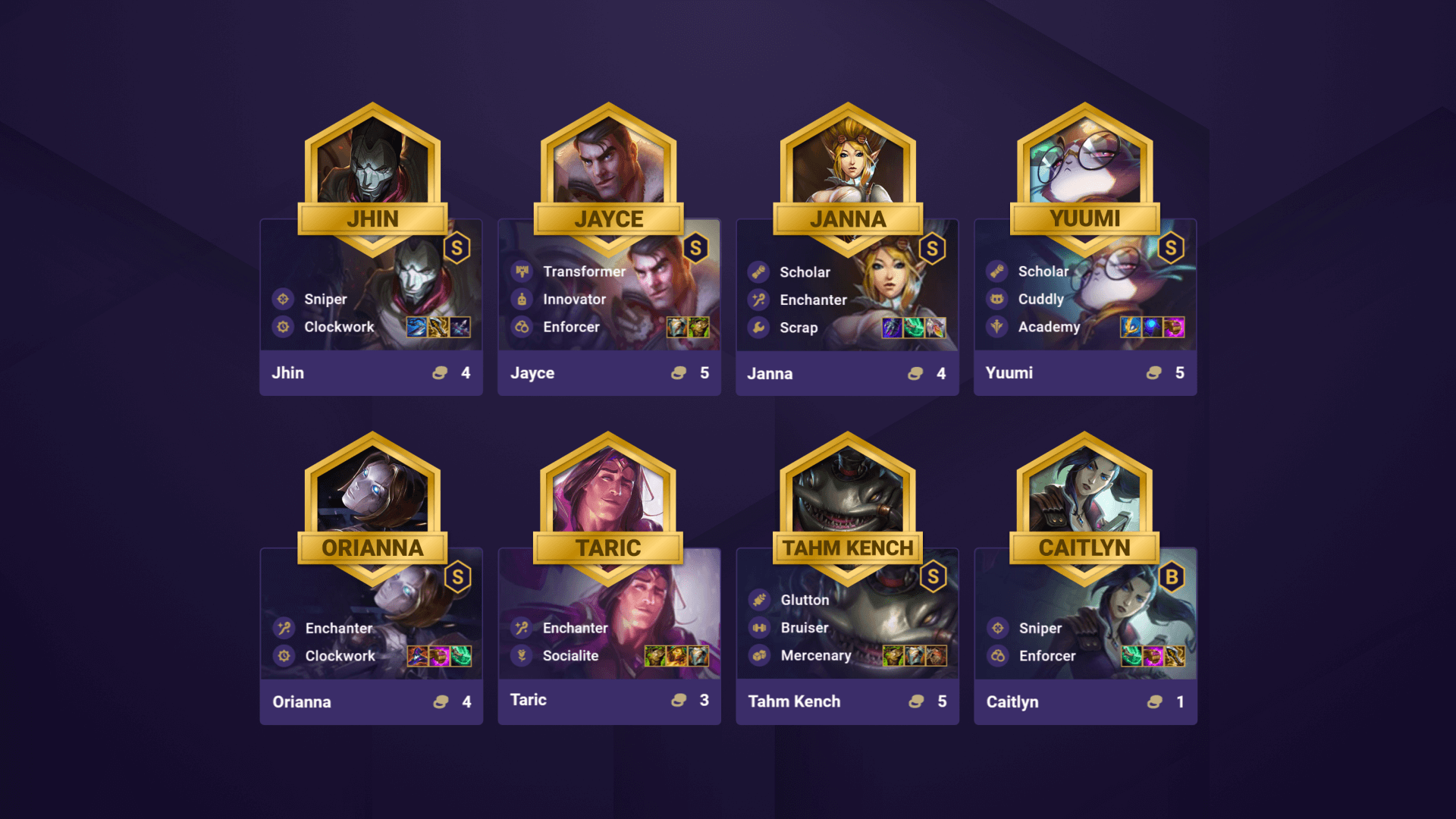 Level up to 4 early if you want to start a win streak. Level up to 5 to try and continue the streak.

If you're weak in the early game, you can opt to save gold and lose streak instead.
At Round 2, level up to 6 regardless of your start. Put together the strongest team you can.
At Round 1, level up to 7. Roll down to stabilize your comp if you are weak. Afterward save up to hit level 8 and complete your comp.
Early Game
Simple enough, build around a strong frontline and an AD backline to hold items for Jhin.
Mid Game
Start picking up stronger 3-cost units to replace lower cost units and to add in with your extra unit slots.
For the Socialite Hex, if the Hex is in the backline, you can put Jhin on there, but if it's in the frontline, you can put Braum on there instead. Ideally Jhin is in the corner for his Sniper trait, so you can be creative and put other units like Miss Fortune or Orianna on there instead (this will also work if the Hex is in the middle rows of the board).
Recommended Hextech Augments
Sniper Soul
Your team counts as having 2 additional Snipers.
Sniper's Nest
Snipers gain +8% damage per round they've started combat in the same hex. (Maximum +40%)
Deadeye
Gain a Sniper Emblem.
Jhin
Giant Slayer
10
10
Infinity Edge
10
75%
Last Whisper
10
15%
Yuumi
Warmog's Armor
1000
Miss Fortune
Rabadon's Deathcap
75