The point of this comp is to burst down the enemy team as quick as possible with all of the Challenger units. Yone is the main carry who can often burst down enemy backlines with his ability.
When to make
Go for this comp if you have good Yone items and can transition with Challengers easily.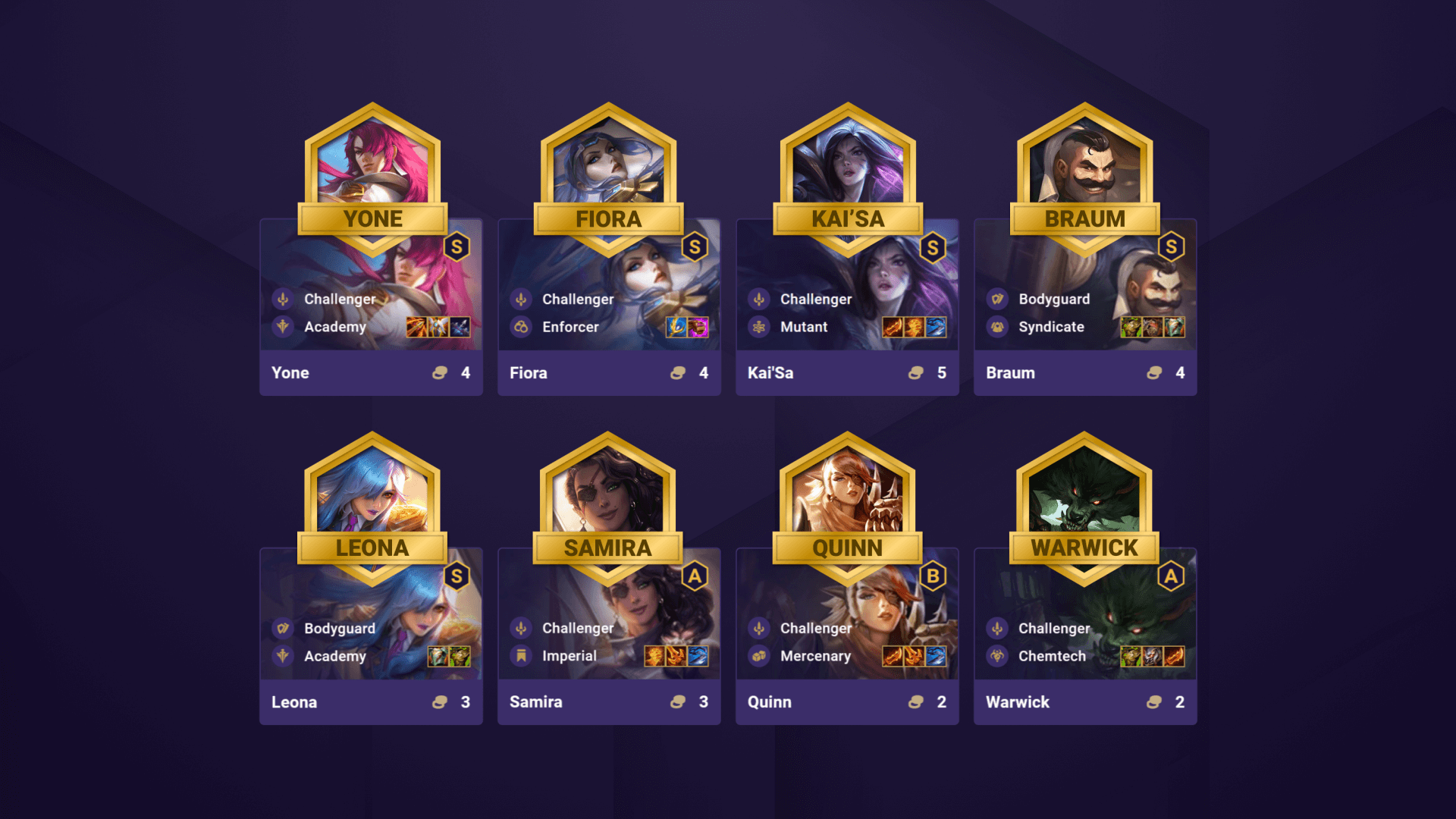 Level up to 4 early if you want to start a win streak. Level up to 5 to try and continue the streak.

If you're weak in the early game, you can opt to save gold and lose streak instead.
At Round 3-2, level up to 6 regardless of your start. Put together the strongest team you can.
At Round 4-1, level up to 7. Roll down to stabilize your comp if you are weak. Afterward save up to hit level 8 and complete your comp at 5-1.
Early Game
Challengers don't make for a particularly strong early game, but Camille is a great early game unit to use and put items on.
Mid Game
At this point, you can look to start transitioning into more Challenger units. Samira can be a strong item holder also, but make sure to find another copy of her to move your items onto Yone.
We're not afraid to frontline Yone as we want him to quickly burst down enemies. Having Guardian Angel here helps him survive against enemy aggro even while being in the front. If you can't build Guardian Angel, you will want to look for other survivability items like Titan's Resolve or Bloodthirster.
Recommended Hextech Augments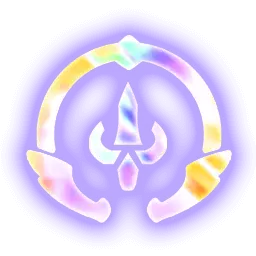 Challenger Crown
Gain 2 Challenger Emblems.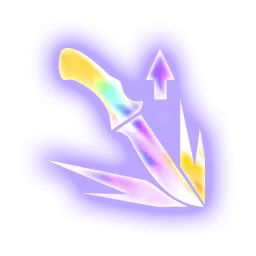 Knife's Edge III
Your units that start combat in the first 2 rows gain 50 Attack Damage.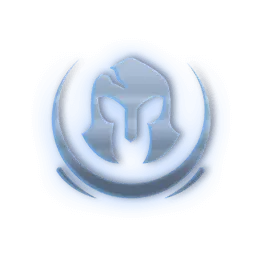 Weakspot
Your units' attacks ignore 20% of the target's Armor and reduce healing received by 50% for 5 seconds.