This comp revolves around the 6 Redeemed trait and itemizes carries like Lux and Vel'Koz. Lux is the main priority to itemize and Vel'Koz is a secondary carry after her
When to make
Go for this comp if you have good Lux items and a good start of Redeemed units.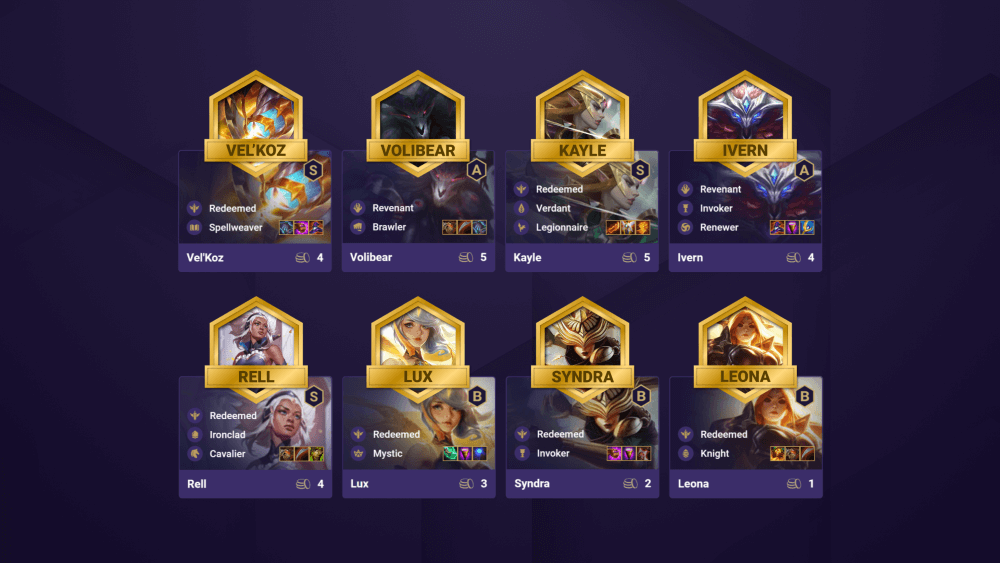 Level up to 4 early if you want to start a win streak. Level up to 5 to try and continue the streak.

If you're weak in the early game, you can opt to save gold and lose streak instead.
At Round 2, level up to 6 regardless of your start. Put together the strongest team you can.
At Round 1, level up to 7. Roll down to stabilize your comp if you are weak. Afterward, save up to hit level 8 and complete your comp.
Early Game
You can look to pair Redeemed units with other units you are able to find.
Mid Game
Continue adding Redeemed units to the team and supporting units.
You will want to make Vel'Koz fire toward the enemies main carry. He will shoot toward the middle, so if they enemies carry is ranged and in the corner, you will want Vel'Koz to be in the opposite corner.