This comp revolves around Lucian as the main carry and uses a vertical trait with 6 Sentinels. The comp follows a simple progression with Sentinels and Lucian as the centerpiece. You can also opt to not run 6 Sentinels to fit other things like Knights or Mystics in.
When to make
Go for this comp if you have a good start with Sentinels and have good Lucian items.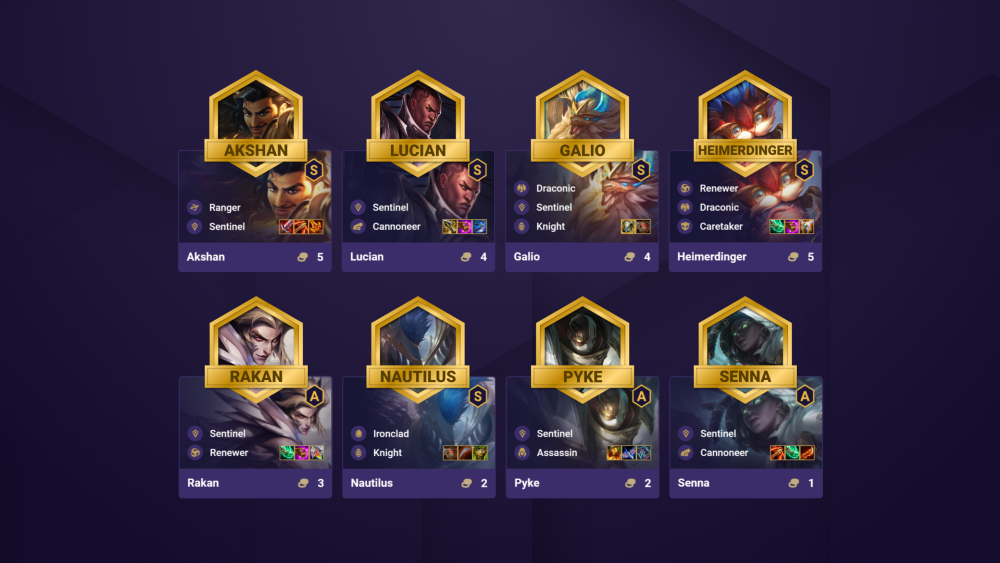 Level up to 4 early if you want to start a win streak. Level up to 5 to try and continue the streak.

If you're weak in the early game, you can opt to save gold and lose streak instead.
At Round 2, level up to 6 regardless of your start. Put together the strongest team you can.
At Round 1, level up to 7. Roll down to stabilize your comp if you are weak. Afterward save up to hit level 8 and complete your comp.
Early Game
The early game is quite simple. Simply find Sentinel units to put together and use any remaining team space on other traits you can add into the comp.
Mid Game
You can use a Cannoneer like Tristana to hold items for Lucian, or you can look to simply run as many Sentinels as you can.
Lucian can use a variety of damage items, but these items also transition very well if you want look for Akshan in the late game. Lucian can do poorly without Last Whisper, but building these items for Akshan later can be very strong if you are able to find him.