This comp revolves around Zed and buffing him up with the Ninja trait. The rest of the units are solid units to create a good supporting cast of synergies.
When to make
Go for this comp if you find a Chosen Zed or have good items for Zed.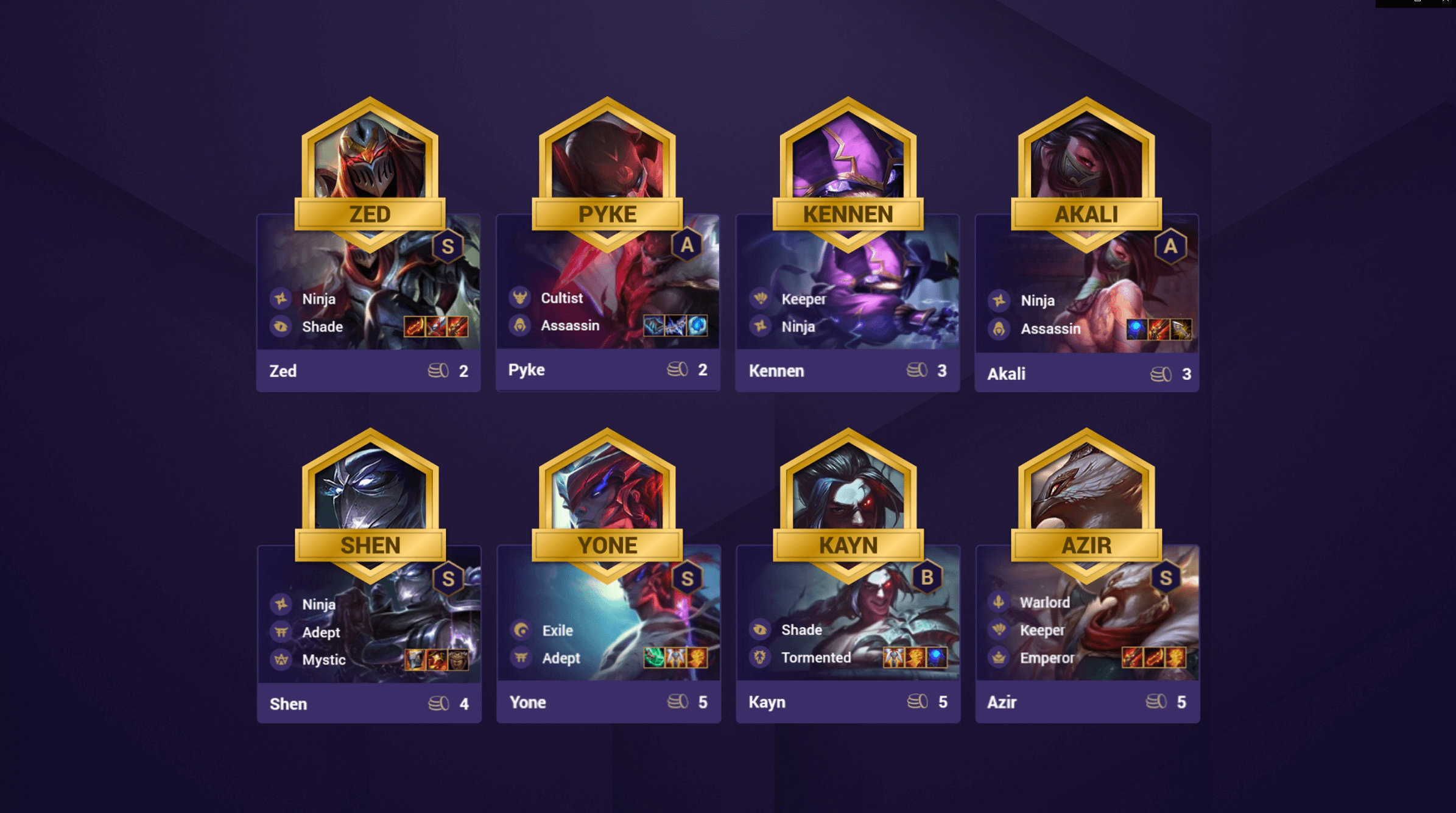 Level up to 4 early if you want to start a win streak. Level up to 5 to try and continue the streak.

If you're weak in the early game, you can opt to save gold and lose streak instead
At Round 2, level up to 6 regardless of your start. Put together the strongest team you can.
Level up to 7 at Round 1. If you are weak, you can stabilize a bit by rolling down, but ideally, you can begin slow rolling for Zed 3. After hitting Zed, look to hit level 8 to complete the comp.
Early Game
In the early game, you can run just about any start you want, but don't spend too much gold on units or your economy will be too weak to roll for Zed.
Mid Game
Continue using your early game board until you can transition into 4 Ninjas. You can use a unit like Irelia to pair along with Shen once you find him, but a Yone 2 should replace her late game.
Make sure to not run multiple Ninjas on the board until you have all four Ninjas. Also, you don't have to run a Chosen Zed, but doing so will greatly increase the chance you 3 star him. The bonus stats on Chosen Zed are also very nice.