This comp slow rolls at level 7 in order to find Zed 3. By combining him with 4 Spirit, he gains a ton of attack speed and steals lots of attack damage.
When to make
Go for this comp if you have good Zed items or find a Chosen Zed. Chosen is not required, but it will help.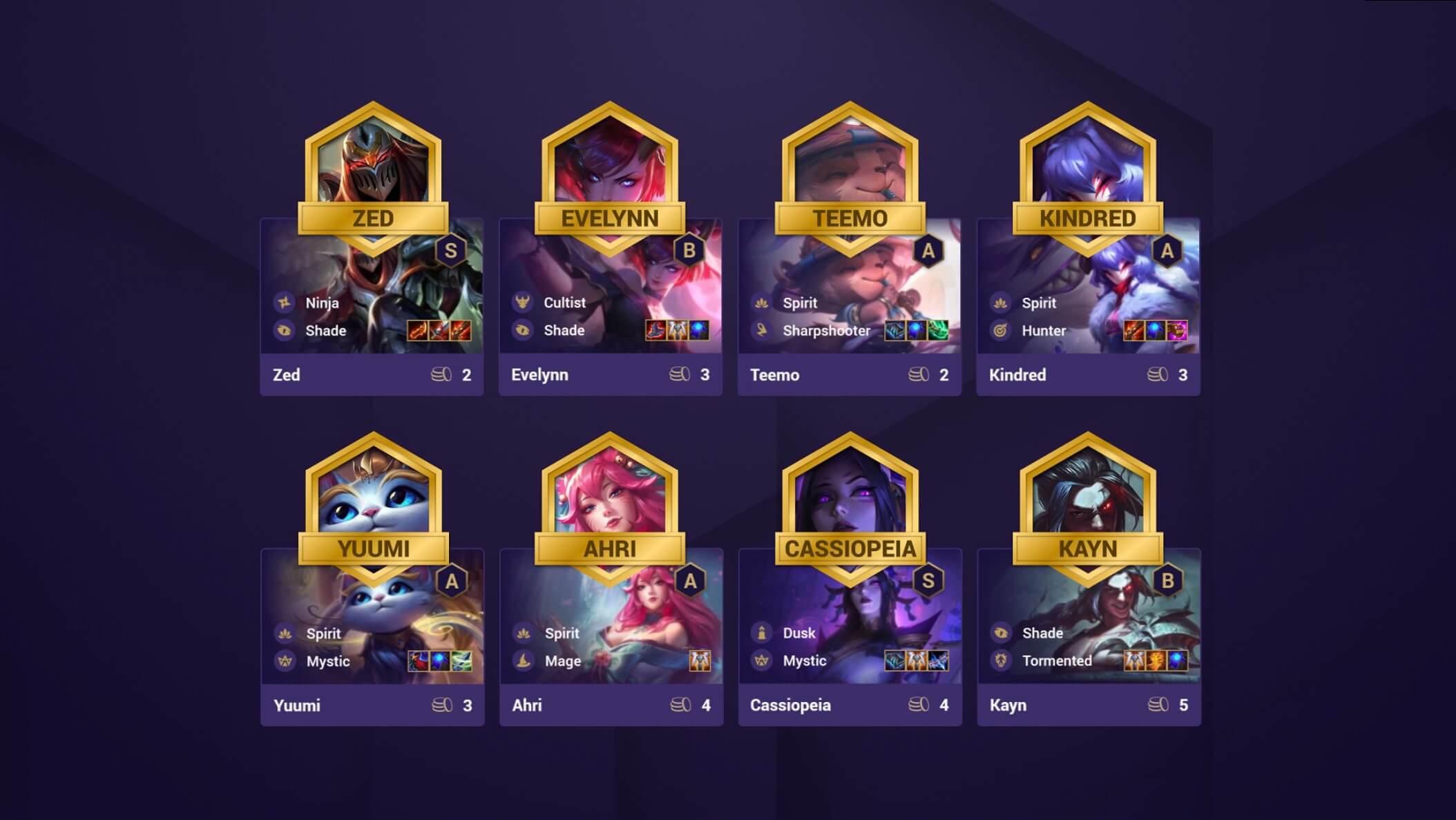 Level up to 4 early if you want to start a win streak. Level up to 5 to try and continue the streak.

If you're weak in the early game, you can opt to save gold and lose streak instead. Level up to 5 at Krugs if you don't think you can beat them.
At Round 2, level up to 6 regardless of your start. Put together the strongest team you can.

After this, slow level to 7 and begin slow rolling for Zed.
After you hit Zed 3, level up to 8 to finish the team comp.
Early Game
For the early game, any mix of units will do. Two frontline and two backline are generally recommended.
Mid Game
In the mid game, you should build upon what unit you already have. If you find Zed and Eve, that will be great as you can start transitioning into the comp.
Ahri is put in the front of the comp only if she has Guardian Angel. This allows her to cast very quickly to get the attack speed ramping up.

It can be a bit rough to transition into this comp, but make sure to constantly play your strongest board and not only buy units for the comp.