This comp looks to make Warwick the main carry with 6 Divine and Adept as the supporting cast.
When to make
Go for this comp if you find a Chosen Divine and have decent Warwick items.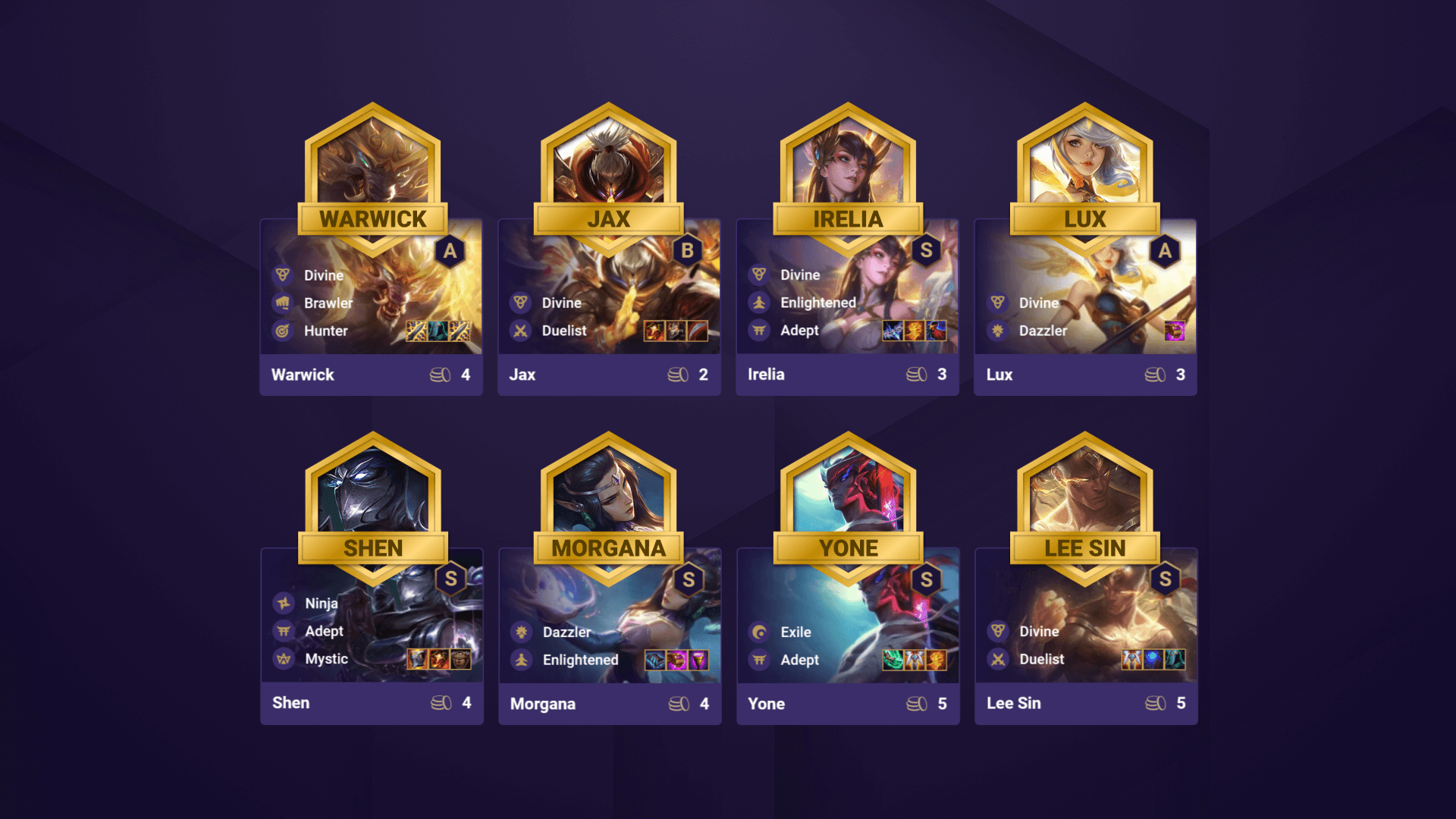 Level up to 4 early if you want to start a win streak. Level up to 5 to try and continue the streak.

If you're weak in the early game, you can opt to save gold and lose streak instead
At Round 2, level up to 6 regardless of your start. Put together the strongest team you can.
At Round 1, level up to 7. Roll down to stabilize your comp if you are weak. Afterward, save up to hit level 8 and complete your comp.
Early Game
You mainly want to look for some Duelists and Divines to start out the game. Yasuo is a decent item holder for Warwick.
Mid Game
In the mid game you want to add more Divine units and look for a Hunter like Kindred. You can put extra items on Kindred to eventually replace with Yone.
If you have extra items, look to itemize either Yone or Morgana with tank or magic damage items respectively. Extra attack damage items can go on Ashe.
Warwick
Runaan's Hurricane
+15%
25
Quicksilver
25
20%
Deathblade
15
15