This comp uses a Chosen Moonlight in order to hit a 4 Star Aphelios. The rest of the team consists of the Adept core and units like Kindred and Yuumi for Spirit.
When to make
Go for this comp if you find either a Chosen Moonlight Lissandra or Aphelios.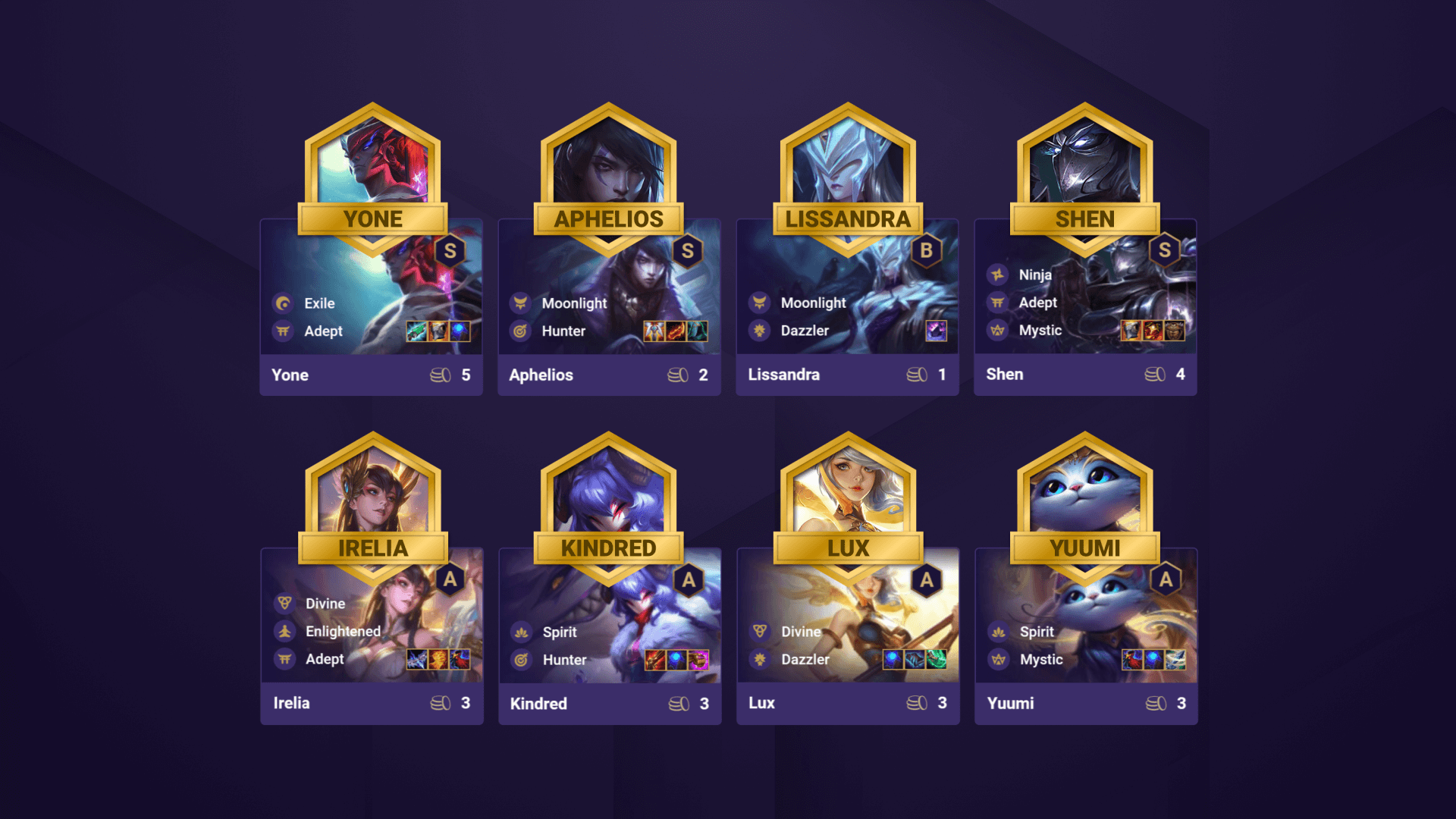 In the first stage, don't level up and save up gold in order to slow roll. You also don't want to level as you will find more copies of Lissandra this way. You could potentially level for a win streak, but it is risky.
Once you hit level 6, start slow rolling for Lissandra and Aphelios 3. These upgrades will give you the best power spike. Also fill out the rest of the level 6 team while you are slow rolling here.
Once you hit Aphelios and Lissandra 3, begin leveling up to 7 and then 8 in order to complete your team comp.
Early Game
In the early game, you want Lissandra, Aphelios, and any two units along with them. The other two units don't matter too much as they will be replaced once you find your 3 star units.
Mid Game
For the mid game, you will have your main core of units minus Shen and Yone. This should also be where you will roll to find Aphelios and Lissandra 3 star.
You really want to have Rageblade on Aphelios as his damage without it is just too poor until he is able to reach 4 stars. You can also have Kindred be an item holder for Yone and find a replacement copy once you find Yone.