This comp combines the early power of a 3 star Wukong to transition into an Ahri comp. It's a hybrid of the old Bonkey Kong comp and the current Ahri comps.
When to make
Go for this comp if you find at least 5 copies of Wukong early on. This will allow you to slow roll for Wukong 3 and win streak into your final comp.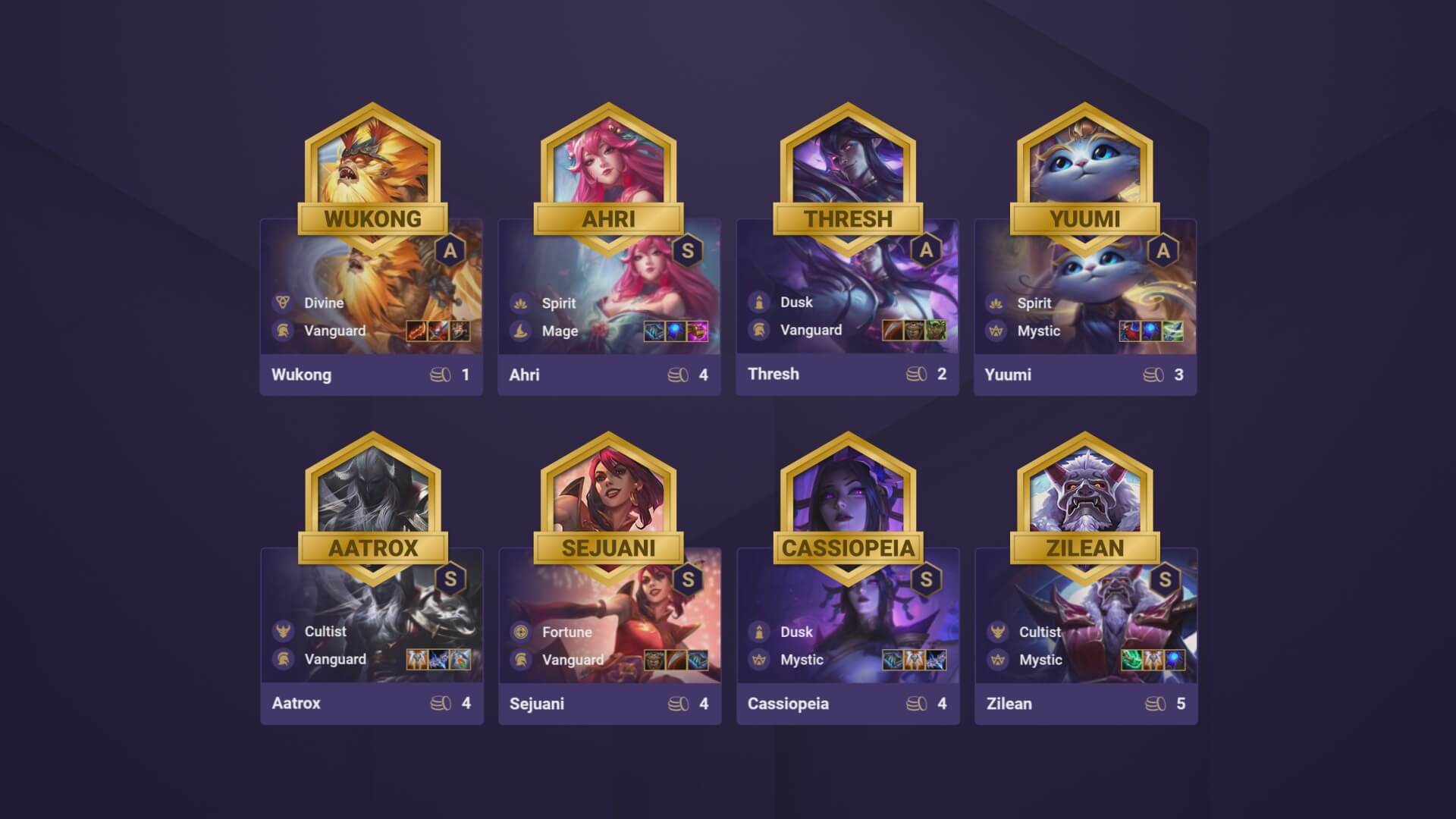 In the early game, you don't want to level at all in order to slow roll for Wukong.
Begin slow rolling to look for Wukong 3 star. After you find him, proceed to slow roll up to level 7 to look for Ahri and your other units.
If you are weak at level 7, you can roll a bit to look for Ahri and stabilize. After you are stable, look to go level 8 to add in a final unit of your choosing.
Early Game
4 Vanguards is quite decent early game if you can manage to hit all of them.
Mid Game
In the mid game, you can add in Mystic to provide some additional defense and healing.
We don't require a Chosen for this comp, so you have a few options. Chosen Wukong will help streak early, but a Chosen Mystic or Spirit will be stronger late game once you hit level 8.

Wukong items are somewhat flexible. Look to build Rageblade and then one healing item and one defensive item.