This comp looks to hit 9 Cultists in order to deal lots of damage with Galio. The cultists units themselves provide a lot to the team, and there is lots of flexibility in terms of supporting units to run before hitting 9 Cultists. The items on Pyke are examples of early game items to win streak, but prioritize Jhin items as he will be the main carry of the team.
When to make
Go for this comp if you have a Chosen Cultist and good items for Jhin.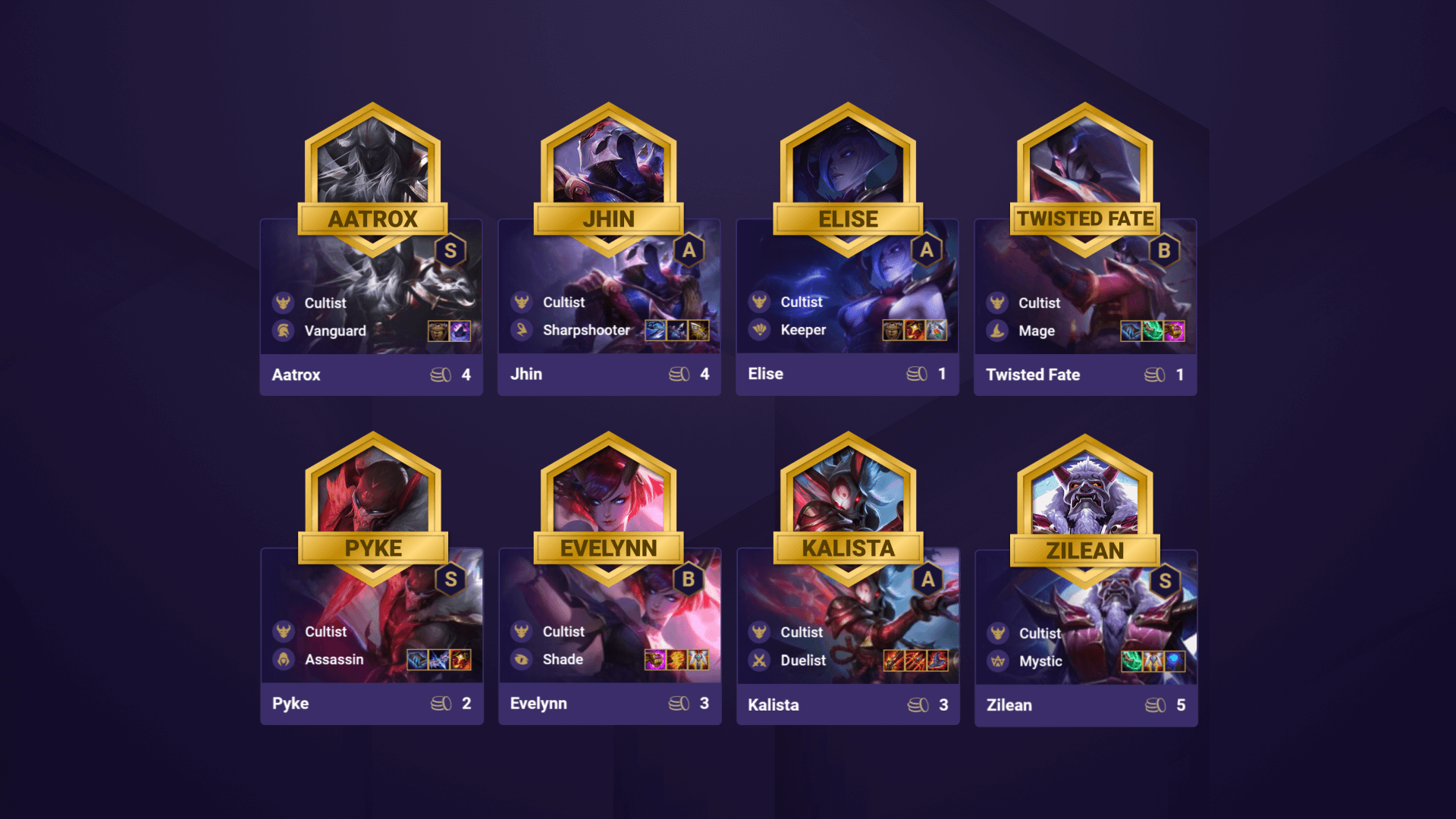 Level up to 4 early if you want to start a win streak. Level up to 5 to try and continue the streak.

If you're weak in the early game, you can opt to save gold and lose streak instead
At Round 2, level up to 6 regardless of your start. Put together the strongest team you can.
At Round 1, level up to 7. Roll down to stabilize your comp if you are weak. Afterward, save up to hit level 8 and complete your comp.
Early Game
Simple enough, try to hit 3 Cultists. If you have a Chosen Cultist, you can drop 1 unit, but the extra unit will provide more stats for Galio.
Mid Game
You can ideally hit 6 Cultists with 5 units at level 6 and have another unit to provide a synergy. This can be any unit you find like a Katarina, a Kennen, or maybe an early 4 star you find.
Try to get multiple 3 star characters if possible. 3 Star characters will buff up the power of Galio. While you don't have to slow roll for 3 stars, try to keep them in mind when rolling for units.