This comp looks to run 6 Elderwood in order to beef up Veigar as the main carry. The comp slow rolls at level 7 in order to 3 star as many units as possible.
When to make
Go for this comp if you have good Veigar items.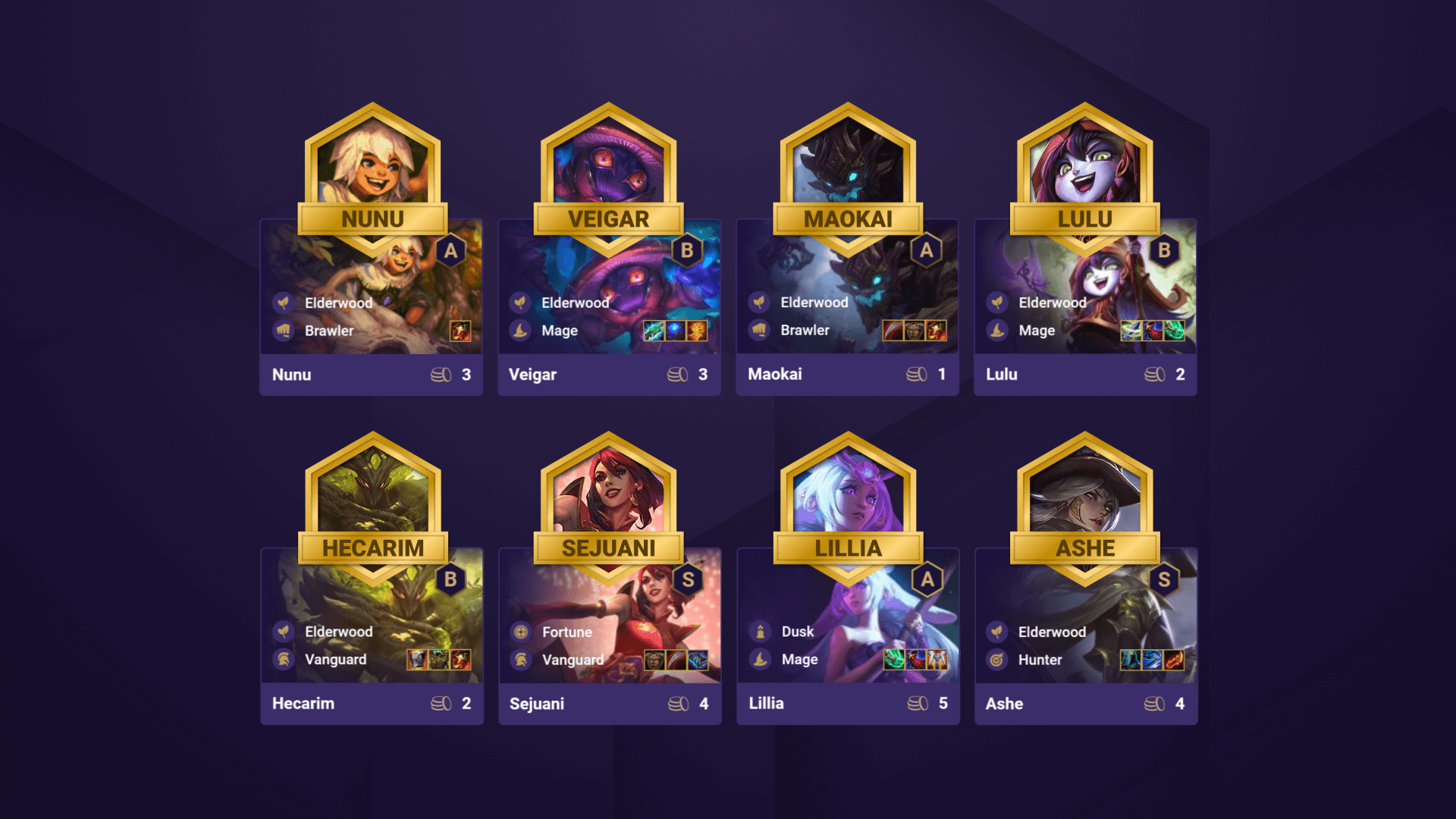 Level up to 4 early if you want to start a win streak. Level up to 5 to try and continue the streak.

If you're weak in the early game, you can opt to save gold and lose streak instead.
At Round 2, level up to 6 regardless of your start. Put together the strongest team you can.
At Round 1, level up to 7. Roll down to stabilize your comp if you are weak. Afterward, save up to 50 gold and begin slow rolling for 3 star units. This includes all of your 3 and lower cost units like Veigar, Lulu, Hecarim, etc.
Early Game
Early game you mainly want to find Brawlers and possibly get Elderwood up and running.
Mid Game
At this point, you can add in Veigar as your main carry along with another Mage.
If you have Quicksilver, you can put it on Ashe so that she doesn't get hooked by things like Aatrox. You can also place any extra attack damage items on Ashe as a secondary carry for the comp.