This comp revolves around the two Warlord carries Katarina and Tryndamere. The comp uses 6 Warlords in the mid game before transitioning into 3 Warlords to fit in more powerful late game units.
When to make
You don't need a Chosen Warlord for this comp, but it helps a lot with transitioning through the early and mid game.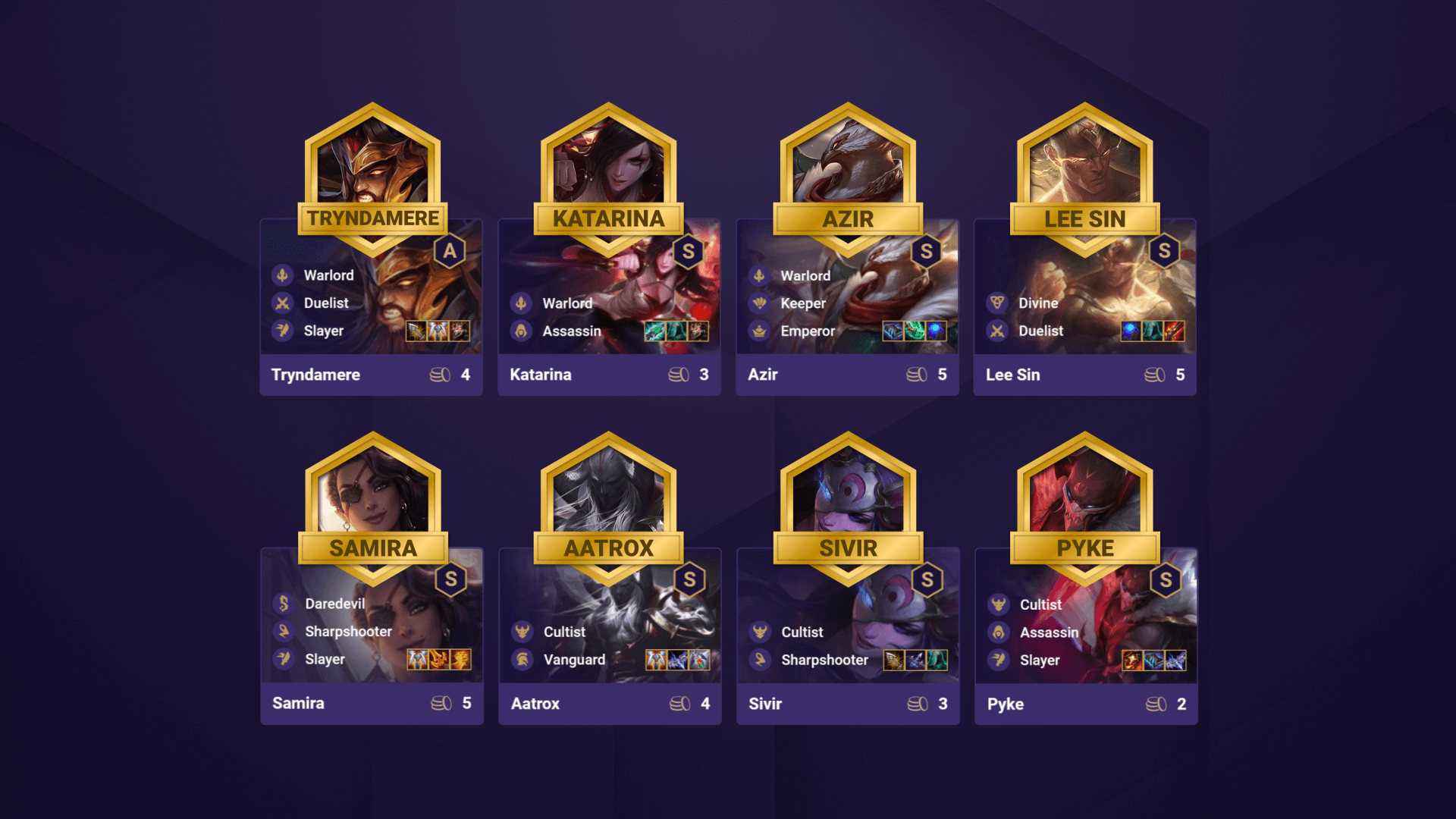 Level up to 4 early if you want to start a win streak. Level up to 5 to try and continue the streak.

If you're weak in the early game, you can opt to save gold and lose streak instead.
At Round 2, level up to 6 regardless of your start. Put together the strongest team you can.
At Round 1, level up to 7. Roll down to stabilize your comp if you are weak. Afterward, save up to hit level 8 and complete your comp.
Early Game
Simple enough, go for Warlords and Pyke or Zed.
Mid Game
When you add Katarina in, try to have Pyke for Assassin.
If you are able to get a Warlord Spatula, you can go for 9 Warlords and have a 5-cost unit like Sett hold the Warlord Spatula.





Tryndamere

Infinity Edge
20%
15



Guardian Angel
15
25



Last Whisper
15%
20%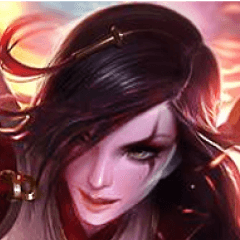 Katarina

Hextech Gunblade
20
15


Quicksilver
25
20%